Real-world data of the Chinese company Sinovac's corona virus vaccine CoronaVac vaccine on healthcare workers in Indonesia has been published.
In the study conducted by the Indonesian Ministry of Health, Sinovac's coronaVac Covid-19 vaccine was reported to be 98 percent effective in preventing loss of life, while the vaccine was 96 percent effective in preventing hospitalization.
While examining jobs with two doses of vaccination between January and March in the study conducted on 120,000 healthcare workers, Ministry of Health official Siti Nadia Tarmizi said at the press conference, "According to the data received, we see that the disease and mortality rates for vaccinated health workers are in a decreasing trend."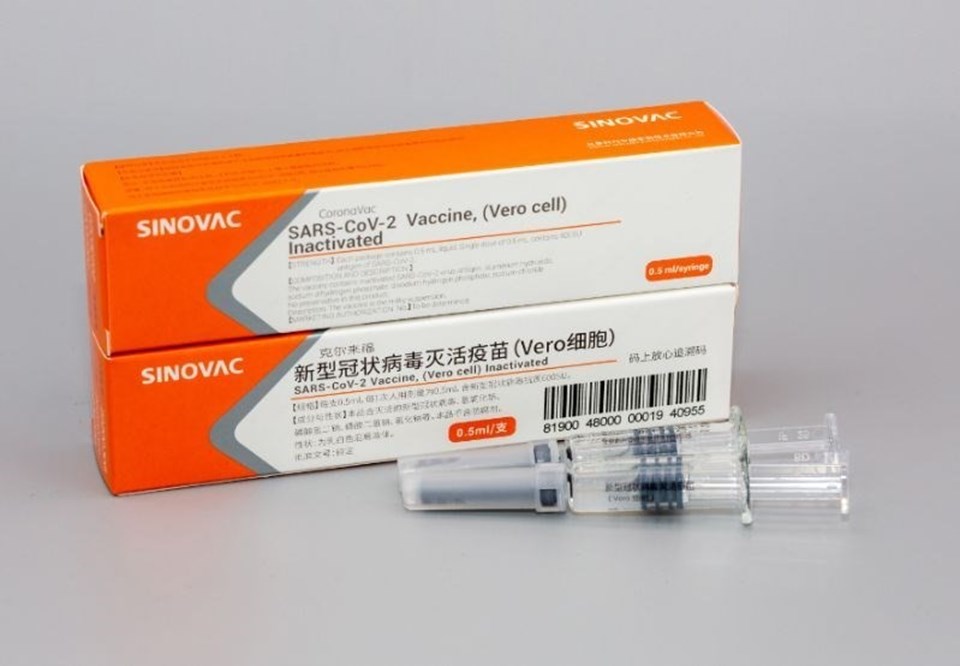 World Health Organization experts recently stated that CoronaVac is effective in preventing Covid-19 in adults under the age of 60, however, some data on side effect risks are lacking.
REAL LIFE RESULTS SHOW HIGH EFFICIENCY
According to Bloomberg's report, CoronaVac, the Covid-19 vaccine produced by Sinovac, achieved high efficacy results in real-life observations among healthcare professionals in Indonesia.
Indonesian Minister of Health Budi Gunadı Sadıkin told Bloomberg that 25,374 healthcare workers with the Sinovac vaccine were followed for 28 days after receiving their second dose. According to the information given by Sadıkin, the vaccine prevented 100 percent loss of life in the monitored group and provided 96 percent protection against hospitalizations.
Sadikin informed that Covid-19 transmission was prevented by 94 percent in the monitored group. It was reported that it is not clear whether asymptomatic cases are included in this ratio announced by the minister.
Sadıkin explained, "We have seen a huge decrease in loss of life and hospitalizations among healthcare professionals".
Results in Indonesia point to higher efficacy than results from third phase studies of the vaccine. In studies in Brazil, the effectiveness of the CoronaVac vaccine was only over 50 percent.
LICENSE GIVEN TO TURKEY
Sinovac CEO Yin Weidong announced in an interview with Bloomberg that they have given production licenses to five countries, including Turkey.
In the news of Bloomberg HT, Sinovac stated that while defending different clinical results, there is evidence showing that CoronaVac gives better results in the real world.
Sinovac CEO Yin Weidong stated that together with Turkey, they gave a license to Indonesia, Brazil, Malaysia and Egypt to produce the vaccine in their countries.