According to a new study in the Netherlands, it has been announced that domestic cats and dogs of people with corona virus can be widely infected.
In the research by scientists from Utrecht University, veterinarians were sent to households in the country where at least one individual had a positive corona virus test in the last 200 days.
In the study conducted in 196 households, it was stated that while blood samples were taken from 310 domestic cats and dogs, virus antibodies were detected in 54 animals.
'SHOULD AVOID CONTACT WITH YOUR PETS'
Speaking about the study, which stated that the PCR tests of six cats and seven dogs were positive, Dr. from Utrecht University. Els Broens said, "If you have the Corona virus, you should avoid contact with your cat or dog, as you do with other people."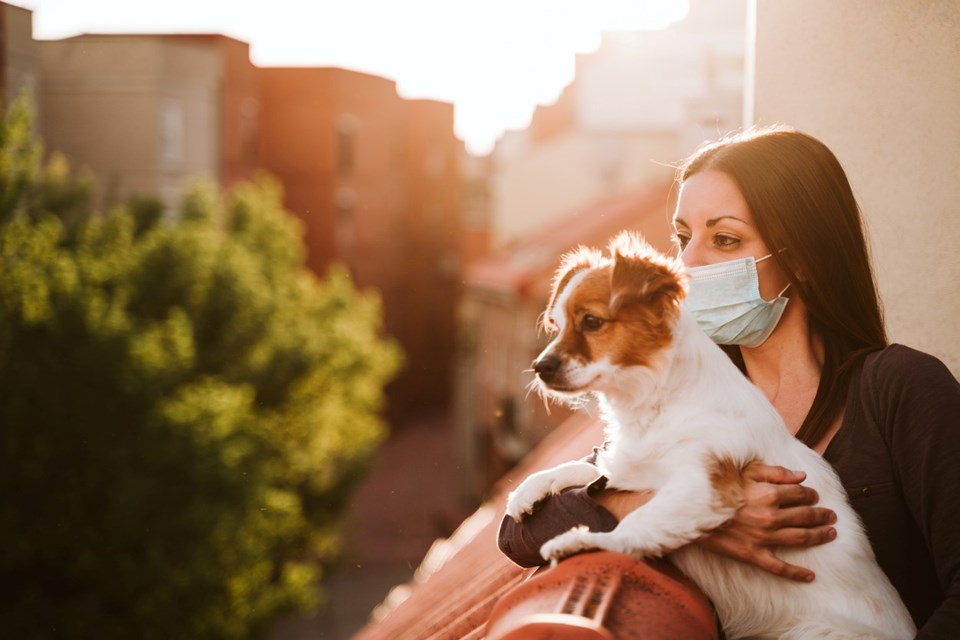 4.2 PERCENT IS INFECTED
While the results of the research were presented at the European Congress of Clinical Microbiology and Infectious Diseases, it was stated that 4.2 percent of the pets of people with the virus were found to have corona virus.
It was reported that 17.4 percent of the animals had virus antibodies.
HUMAN TRANSFER OF PRIMARY HAZARD VIRUS
"The real danger is that they spread the virus to other human populations, rather than to the health of the animals," Broens said.
In the study, it was stated that no evidence of corona virus transmission from pet to owner has been recorded to date, but it will be difficult to detect when the virus spreads between people.
It was reported that most of the infected pets did not show corona virus symptoms or survived the virus with mild symptoms.
'DOES NOT LOOK POSSIBLY FOR PETS TO PLAY A ROLE IN THE EPIDEMIC'
Speaking on the fact that veterinarians in Russia have started to vaccinate some animals against the disease, Dr. "I don't see any scientific evidence for this at the moment," said Els Broens, adding, "It seems highly unlikely that pets played a role in the epidemic."
CAT SLEEPING IN THEIR OWNERS' BED IS IN DANGER
A separate study conducted by the University of Guelph in Ontario, Canada also found that cats sleeping in their owners' beds are at risk of infection.
While Covid antibodies were tested in a total of 48 cats and 54 dogs from 77 households with Corona virus, it was reported that the test of approximately 67 percent of cats and 43 percent of dogs was positive.
In the study, it was reported that cats are more likely to be infected with the virus than dogs because they sleep close to their owners' faces.