According to a new study conducted by the Centers for Disease Control and Prevention (CDC) in the USA, it was announced that it is 'safe' for pregnant people to have the Covid-19 vaccine.
The study published in the New England Journal of Medicine examined data from more than 35,000 US women who were given Moderna or BioNTech vaccine while pregnant.
While the study was the largest study on pregnant people, it was reported that those who were vaccinated while pregnant had miscarriage, premature birth and other complication rates almost the same as pregnant women before the outbreak.
SAME WITH PREGNANT PREGNANCY BEFORE THE OUTBREAK
The study included information on 35,699 pregnant women who received Moderna or BioNTech vaccines between mid-December 2020 and the end of February 2021, while about 13 percent of pregnant women vaccinated had miscarriages, less than 1 percent stillbirth, 9 percent preterm birth, 2 of them reported birth defects.
The CDC also reported that all of these rates were in the same range as the complication rates seen in pre-epidemic pregnant women.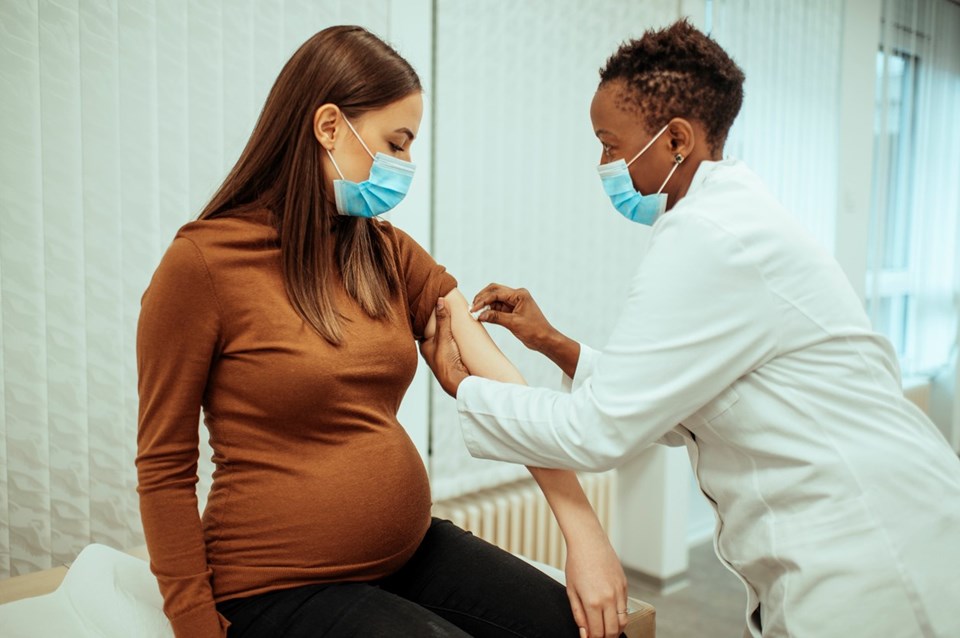 AMERICAN REPRODUCTIVE ASSOCIATION APPROVES VACCINE DURING PREGNANCY
While publishing new evidence from researchers at the Centers for Disease Control and Prevention (CDC) in the journal, the American Society of Reproductive Medicine approved vaccination during pregnancy based on the evidence it has been evaluating for over a year.
In the statement made by the CDC, "Everyone, including pregnant women and those who want to become pregnant, should get the Covid-19 vaccine. Vaccines are safe and effective "statements were used.
A representative of the American College of Obstetrics and Gynecologists said the CDC report is promising, but longer-term follow-up is needed.
Dr. "It's great to have data to share with our patients who continue to consider the risks and benefits of vaccination," said Laura Riley, saying the new results are reassuring.