A new study has been published by Imperial College London, following the increasing number of Delta variant cases in the UK, which is preparing to take the final stage in corona virus restrictions as of July 19, and to lift almost all restrictions.
In the study on the effect of the complete lifting of restrictions on the UK, it was pointed out that the removal of the measures at once would increase the number of deaths, while it was stated that the gradual relaxation of restrictions would prevent the disease from peaking again.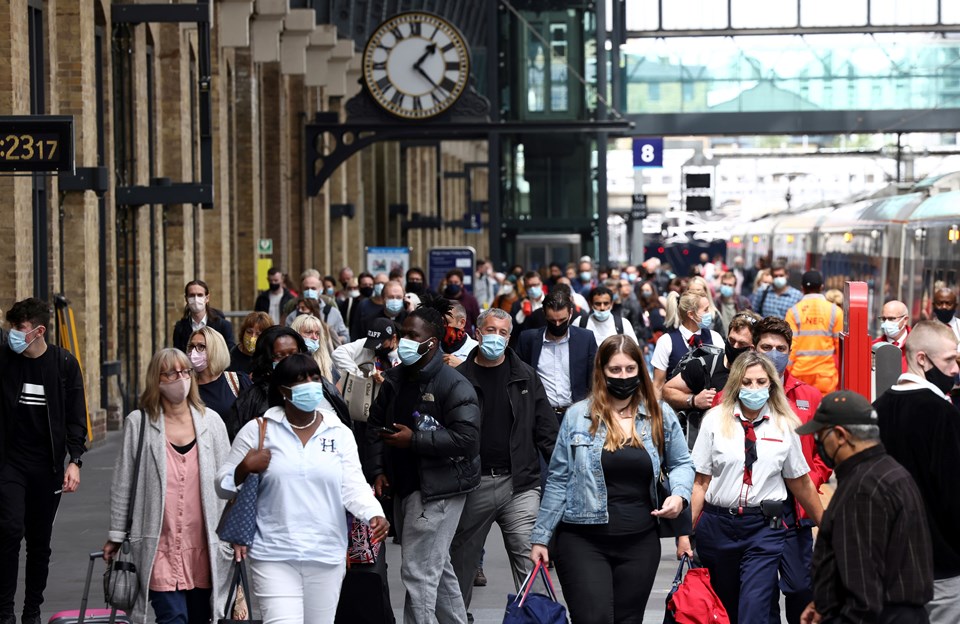 DEPENDING ON THE EFFICIENCY OF VACCINES AND VACCINATION RATE
The Imperial College Covid-19 Response Team, which conducts research on the corona virus in the UK and advises the government, stated that a third wave of corona viruses may be seen in the country in the future, and this will depend on the effectiveness of the vaccines and the rate of vaccination.
In a study published on its website, Imperial College London stated that three scenarios would occur if the restrictions were lifted as of July 19, and underlined that deaths could range from 9,400 to 115,800 people.
In the scenarios, it was reported that if the restrictions were lifted gradually instead of suddenly, hospitalizations and loss of life would be less.
THE THIRD WAVE CAN BE EFFECTIVE
Professor of epidemiology at Imperial College London. Dr. Neil Ferguson stated that if people continue to take precautions, the third wave will be less effective, and emphasized that the third wave will not be effective if the measures are lifted.
In the UK, government officials announced that the final stage in the removal of corona virus restrictions will be passed on July 19, and it was stated that the mask and social distance rules will be completely removed.