BioNTech CEO Prof. Dr. At the last Scientific Committee meeting, which was held with the participation of Uğur Şahin online, hopes increased even more after the good news that an agreement was reached for 30 million doses of BioNTech vaccine from Şahin personally until June and gradually for 120 million doses of BioNTech vaccine until September. Professor of Istanbul University, Istanbul Faculty of Medicine, Department of Microbiology and Infectious Diseases and Member of the Ministry of Health Coronavirus Scientific Committee. Dr. Serap Şimşek Yavuz made important evaluations to Demirören News Agency about the vaccine and the latest situation in the outbreak. In addition to the agreement on BioNTech vaccines, it is a very important development that BioNTech vaccines are approved by the European Medicines Agency EMA that they can be stored in normal cabinets at 2-8 degrees for 30 days without deterioration. Dr. Yavuz said that, in this way, BioNTech vaccines are not required to be stored at -70 degrees, even for a month, so that BioNTech vaccinations can be carried out easily in Family Health Centers and this will allow vaccination to be completed quickly in our country, which has a very good vaccination infrastructure.
"THE NUMBER OF CASE IN OUR HOSPITAL FALLED BY 70 PERCENT"
Pointing out that the number of cases and test positivity rates are not at the desired level yet for full opening, Prof. Dr. Yavuz said, "According to the latest data of the Ministry of Health, the number of cases increased to 580 per 100 thousand in Istanbul at the peak of the epidemic. It is currently around 180. When you look at our own institution, it seems compatible with these data. The number of beds in the service is also quite sufficient. There is no problem, there is no problem in the number of beds in intensive care units. We can easily observe that there is a decrease in the cases. The restrictions had already started before the closure for 17 days. We anticipate that the decline will continue a little more. But when we look at the point we have reached, unfortunately, these numbers are not the numbers that we can open everything very confidently for both Istanbul and Turkey, "he said.
OPENING "CONFIGURED" AFTER JUNE
Stating that the number of cases in Turkey is around 100 per 100 thousand according to weekly figures, Prof. Dr. Yavuz said, "This is not a safe number for full opening in any way. In fact, if you ask what the number is for safe opening, it is generally defined for education, but we can use it for other things; we need to see numbers such as 10-20 per 100 thousand. We were up to 20 percent in the first time. It was like this both in our own institution, in Turkey and in Istanbul. It even exceeded 20 percent in Istanbul for a while. There is a decrease in ten, really, it has decreased below 10 percent since the beginning of this week. This is also a pleasing development, but this is also very high. The decrease is still continuing. This is very nice yes, because the measures are effective in some way. If you say how much this should go down so that we can open some places safely, it should be in the 3-5 percent band. For this reason, we will continue with measures until June 1. We still have to reduce the crowds and reduce the closed crowded environments. addition, we will see it and then we will have to make a decision accordingly. But I think 'structured opening' should be done. We have to make a controlled opening, not suddenly, as was done in June last year. Because we are still not at the level we want in vaccination yet, "he said.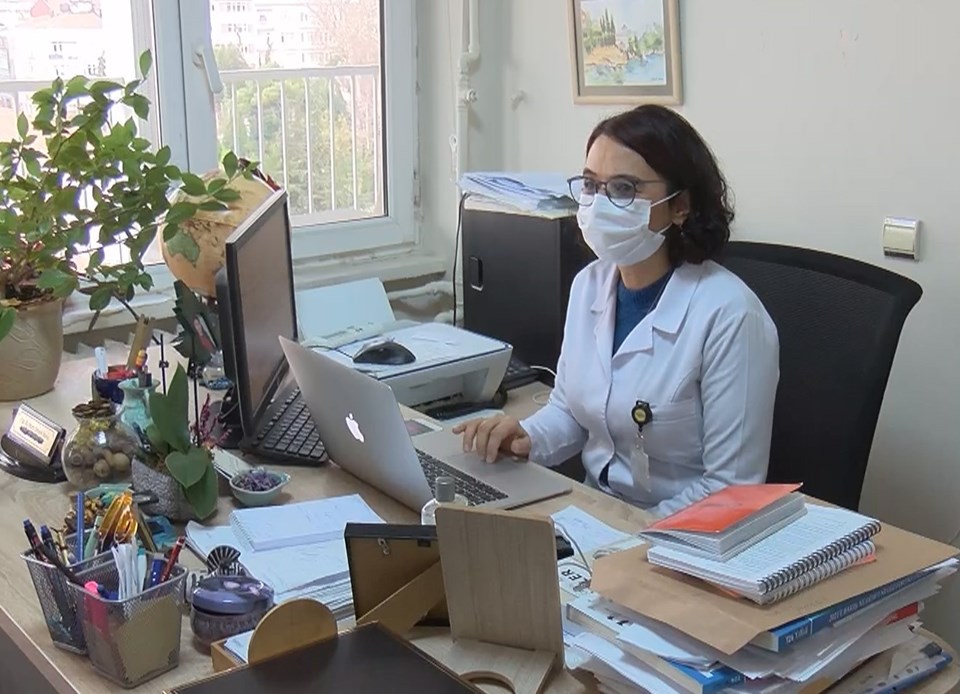 "AFTER THE VACCINES COME, WE WILL COMFORT THE SUMMER"
Saying that we can pass the article very easily if we can make the next 30 million doses of vaccine in June really quickly, Yavuz stated that if 120 million doses of vaccine is provided by September, as explained, Turkey can survive the epidemic as in October. Prof. Dr. Yavuz said, "If we do the next 30 million doses of vaccine in June, we will be able to go to open a little more in a controlled manner. Especially if the 120 million dose vaccine arrives by September, we will have ensured the community immunity until October. So I see the light, even October. I also see the light at the end of the tunnel because we can also say that the BioNTech vaccine is a vaccine that has a very good effectiveness against variants. The worst South African variant, which has been seen in Turkey to a certain extent, even has an efficiency of over 75 percent. "BioNTech vaccine will make a great contribution to us in terms of being taken under. I am very happy for it."
NOW IT CAN STAY AT 2-8 DEGREES FOR ONE MONTH WITHOUT FAILURE
BioNTech vaccines were applied only in public hospitals, not in Family Health Centers (ASM) and all hospitals like Sinovac vaccine in Turkey, due to the need for storage conditions at -70 degrees and strict monitoring of the cold chain. Last week, Prof. Dr. Yavuz said that this vaccine has been approved by the EMA that it can maintain its stability (without decreasing its effectiveness) for 30 days in normal vaccine cabinets and that it is very important for us to show that it can be stored in normal vaccine cabinets for 1 month. It is very critical that we are able to vaccinate. We are relieved in this respect and therefore we are now able to deliver these vaccines in primary care, which is also another gratifying development. It was a good development to be shown that it could remain (intact), "he said.
"THE VACCINES CANNOT MAKE IT AS RAPIDLY OUR INFRASTRUCTURE IS VERY STRONG"
Emphasizing that in the first days of vaccination in Turkey (during the vaccination of healthcare professionals), the fact that approximately 1 million people can be vaccinated per day is proof that we are one of the best countries in the world in vaccination speed. Dr. Yavuz said that if the vaccines are available, we can finish this job quickly and continued as follows: "If we have a vaccine and we think that we are relieved about the storage conditions of the vaccine in this way, we will see that we can vaccinate in much higher numbers when we compare with other countries in the world as soon as the vaccine arrives. After all, there is a very old vaccination tradition in Turkey. There is a tradition of primary care. We really know this job well. Although many countries have vaccines, they cannot vaccinate enough – for example Germany, because the infrastructure was not suitable indeed, the first step They could not include it and it was very difficult, they started to prepare slowly – we can say that we are in a better position than many countries in terms of making the vaccine we have fast. Currently, there are big problems in terms of access to vaccines in the world. (although we think we are under-vaccinating now n) not that far behind. Of course, this is not the level we want. But we really trust our infrastructure, as soon as the vaccines arrive, we will be able to vaccinate very quickly. Family physicians always declare this because we can really do this when the vaccine comes in. "