Ministry of Health Coronavirus Scientific Committee Member, Hacettepe University Faculty of Medicine Public Health Specialist. Dr. Levent Akın explained the reason for the continuation of the curfews applied between 21.00-05.00 on weekdays in the new period.
Akın reminded that the application of street restrictions in the evening is sometimes the subject of jokes saying "There is no virus in the middle of the day, it goes out in the evening", "It is a nice joke, but it is not correct information because the biggest problem in the evening is especially in places such as restaurants, cafes, patisseries or restaurants Sitting for a long time, having a meal, having a chat. Since these are closed, these meetings are usually held in large halls or in homes. Then we think that when you set a limit for 21.00, we usually prevent those big gatherings in the house. "Holding very large family gatherings suddenly causes the disease to gather and spread to the environment. For this reason, it is an important point to stop or restrict going out after 21:00."
"HOURS CAN BE SHIFTED IN LOW AND MEDIUM RISK PROVINCES"
Akın emphasized that the street restriction in the orange and red provinces should continue from 21.00 on weekdays and said, "In low and medium risk provinces, it may be shifted to 22.00 or 00.00 rather than 21.00 in the upcoming period. There are preliminary studies on this, it is necessary to follow. Since the virus does not comply with classical information, you remove or relax the restriction, you look at the course of the event. If there is an increase, you try to find the reason for it, you take measures accordingly. In a way, the virus is playing chess with us. We make a move and it makes a move. It can be relaxed in very good and good provinces. It can be shifted from 21.00 to 22.00. But shifting means you are taking a risk. You have to measure and follow the risk you take. If the risk you take starts to really hurt you, you will go back again, "he said.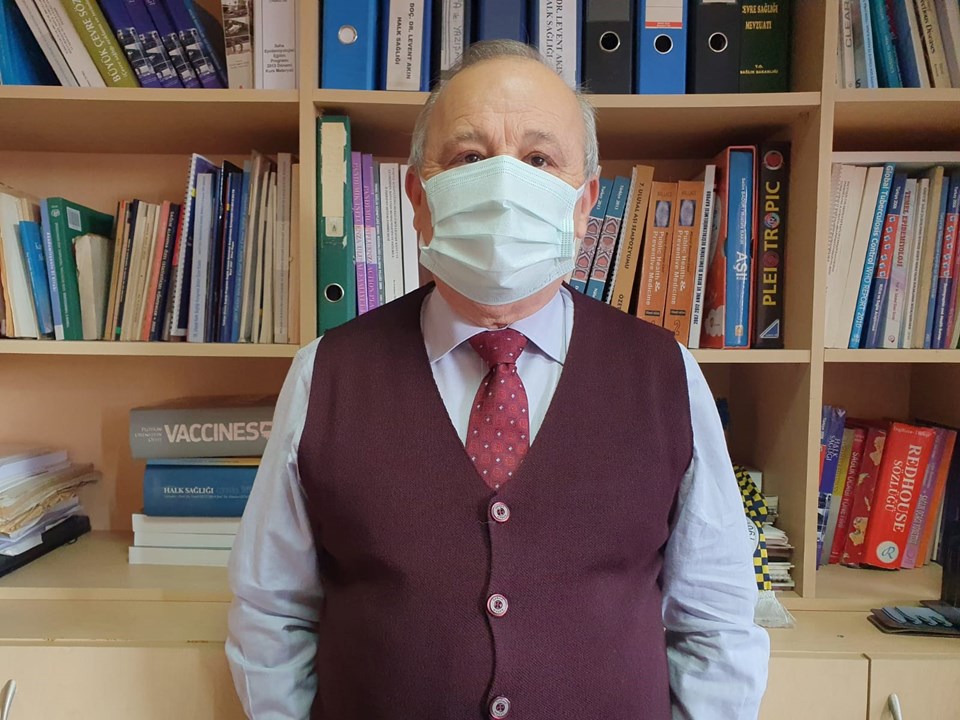 'RELATED TO THE INCREASE PROGRAM'
Prof. Dr. Akın, regarding the relaxation process of all provinces, "We are faced with an interesting virus. The basic information we have learned in microbiology is not compatible with this virus. In many viral diseases, you do not get the disease after you have the disease. But in this, those who have the disease can catch the disease again. This is due to the characteristics of the virus itself. We can think that the successful provinces may fall into a very bad situation after a while. "It's all a problem with the vaccination program and community compliance," he said.
'WE WILL ENTER THE SUMMER COMFORTABLY IF WE GO THE DISTANCE BELOW'
Akın pointed out that the society is very bored for 1 year, "The society does not want to follow the rules, but the disease is waiting for 'people not to follow the rules' in order to maintain its ability to spread. Then the last of the 4 protection tools we have is vaccine. Then the vaccine should be popularized. It is trying to increase the amount of it. It also tries to increase the diversity. I think that if we make a significant distance in March and April, we will enter the summer months comfortably. But one should not be attached to a single vaccine. One should pay attention to mask, distance and hygiene. "I should not infect someone else and I should be creating a model in society as a member of the scientific committee. Therefore, I wear my mask regularly at all kinds of meetings, I try to keep my distance."
Download the NTV application, be informed about the developments

TWO PROVINCES ATTENTION ON THE RISK MAP: ADIYAMAN AND UŞAK