Brazil, England and South Africa… New mutation types of the corona virus emerging in these countries spread around the world in a short time. How effective can the vaccines currently developed against the new mutation types of the Corona virus? German experts answered questions about mutation.
1. Does the existing corona virus protect vaccines from new types of mutations?
The statements made by experts on this subject so far are promising. For example, a new corona virus mutation (B.1.1.7.) Was detected in England, in Lower Saxony, where some of its residents were vaccinated in nursing homes.
Carsten Watzl, Secretary General of the German Immunology Society, states that the situation is not alarming because the vaccine appears to be effective against mutation in this nursing home. The illness was not severe in the nursing home. Virologist Friedemann Weber, who works in Gießen, says that the job of the vaccine is precisely to prevent the disease from getting serious, saying, "The existing vaccines so far protect from the severe course of illness and death." The expert points out that although the vaccine will reduce symptoms in mutation types, it may take a more severe course and adds: "But the vaccine always protects to some extent."
2. How easily can vaccines be adapted to new types of mutations?
Vaccines can still be effective, at least partially, against new types of mutations. Experts say that when it comes to adapting these vaccines against new types of mutations, this will work faster, especially with vaccines using RNA (mRNA) technology, such as Biontech, Moderna, or CureVac under development.
"For this, the order of the letters in the genetic plan must be changed," says Carsten Watzl, Secretary General of the German Society of Immunology. The expert states that this change can be implemented within six weeks. This overlaps with the information provided by the manufacturers.
Messenger RNA-based vaccines use genetic particles produced in a laboratory environment. This process is expected to take much longer in vector vaccines produced by experts Astrazeneca. Carsten Watzl, Secretary General of the German Immunology Society, thinks that the entire process could take roughly four to six months before use.
In vector vaccines, immunity is gained by weakening viruses and removing their ability to cause disease. Astrazeneca announced that it could launch a Covid-19 vaccine that could be more effective against mutations in the fall.
3. How often should the vaccine be given to citizens in the future?
According to the German virologist Weber, the answer to this question depends on how quickly the vaccine will lose its effectiveness. For this, long-term information is needed. Another unknown point in this regard is whether new mutation types will require a new vaccine. "Corona virus is more bulky compared to other viruses," says Weber.
As long as the number of Corona virus cases is high, the likelihood of mutation types will also be higher. The German expert sets out that in the future everyone will have to be re-vaccinated every year in the Autumn. Immunologist Watzl predicts that the vaccine will have to be reintroduced in a few years.
However, both German experts agree on one point: This topic will keep us busy for many years to come.
4. Would a global vaccine program against mutations work?
Many experts in Germany criticize the global vaccine distribution, warning that it could cause a problem. The reason they offer for this is that if the virus reproduces more easily in some parts of the world, then more types of mutations will emerge, and they will one day reach everywhere, including Germany. Carsten Watzl, Secretary General of the German Immunology Society, reminds that the pandemic will not end if vaccination is done in Germany, and the whole world must be vaccinated for this.
Virologist Friedemann Weber, like Watzl, highlights the importance of implementing a global vaccination program for this. Both experts say that as soon as enough vaccination is done in Germany, there will be basic immunity among the population, which will make it difficult for new types of mutations to spread. "When vaccinations occur, we will not be unprotected when new types of mutations arrive," says Watzl.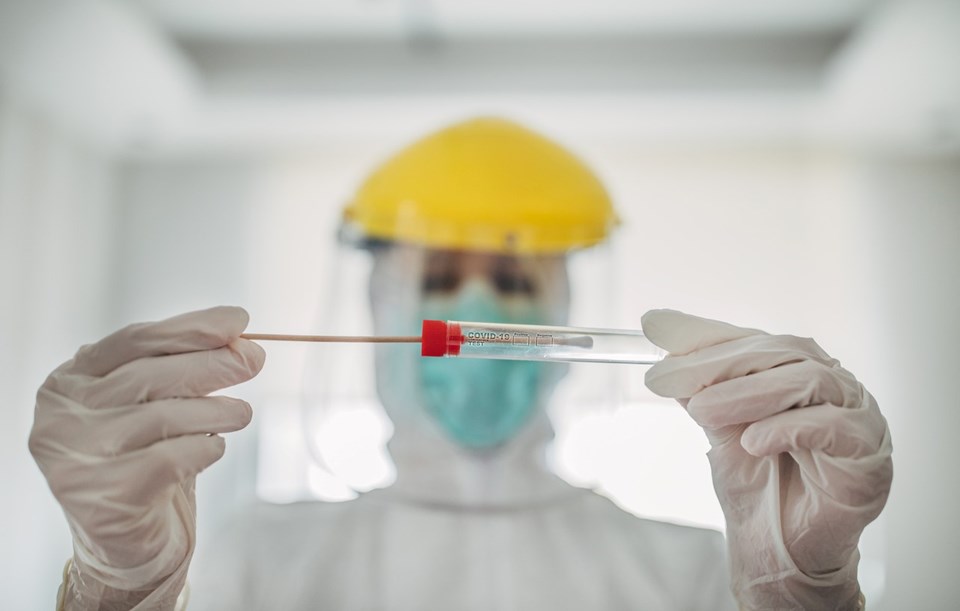 5. How many types of mutations can occur?
Known as bulky since the start of the pandemic, Sars-CoV-2 has developed several variants that are potentially more contagious and dangerous. Moreover, although there is no herd immunity in this regard. So in this case, could it become more dangerous with increased immunity?
"It's hard to make predictions on this," says German expert Weber. Saying that the population having an average immunity may allow the emergence of new variants, the expert notes that this may also make mutations more likely.
6. When will herd immunity become possible in Germany?
The most effective weapon against mutations is herd immunity. German virologist Friedemann Weber says this goal can be achieved in Autumn. He reminds that until then, vaccine production will be accelerated.
B.1.1.7. He states that if such mutation types become dominant, 80 percent of the population should have immunity. Carsten Watz, General Secretary of the Immunology Society, says the virus will face a largely vaccinated population by Autumn and the number of infections will decrease.
"I am optimistic that this will be achieved," says Watzl. Experts warn that it is imperative to follow the distance rules and other precautions until then, otherwise "we will not be able to get out of this current second wave".
Download the NTV application, stay up to date

DOES THE HAPPY VIRUS EXCEED THE MASK?