Health According to the data released over the map Ministry of Turkey, a new type of corona virus between 8-14 February 2021 (Covid- 19) the number of cases of the highest where the provinces rank among the top five provinces of the virus in the Black Sea, where the funeral prayers and condolences are spread via visits determined.
WHY HUMAN MOBILITY
Ministry of Health Coronavirus Scientific Committee Member Prof. Dr. Tevfik Özlü said that the reasons for the increasing number of cases in the Black Sea are due to human mobility.
Stating that the transmission of the virus is mostly during family visits and funerals, Prof. Dr. "I think it is mostly in the form of transmission between relatives within the family. He is the main reason for the increase. Because as far as I can see, people go to their villages as of Friday evening, especially since there are curfews here at the weekend. Here everyone has a house in the village. They gather at the father's hearth. You see, 3-4 families sit and get up together on Saturdays and Sundays, eat, drink and have breakfast together. Sometimes the neighbor joins in, because in the surrounding houses they are always relatives, usually acquaintances. Large tables are set, they spend time together. By the way, if one of them is positive, it spreads to all of them. We treat many patients from the same family we see at the same time. We look at there are many patients in the same family with the same last name. I think domestic contamination is very important, "he said.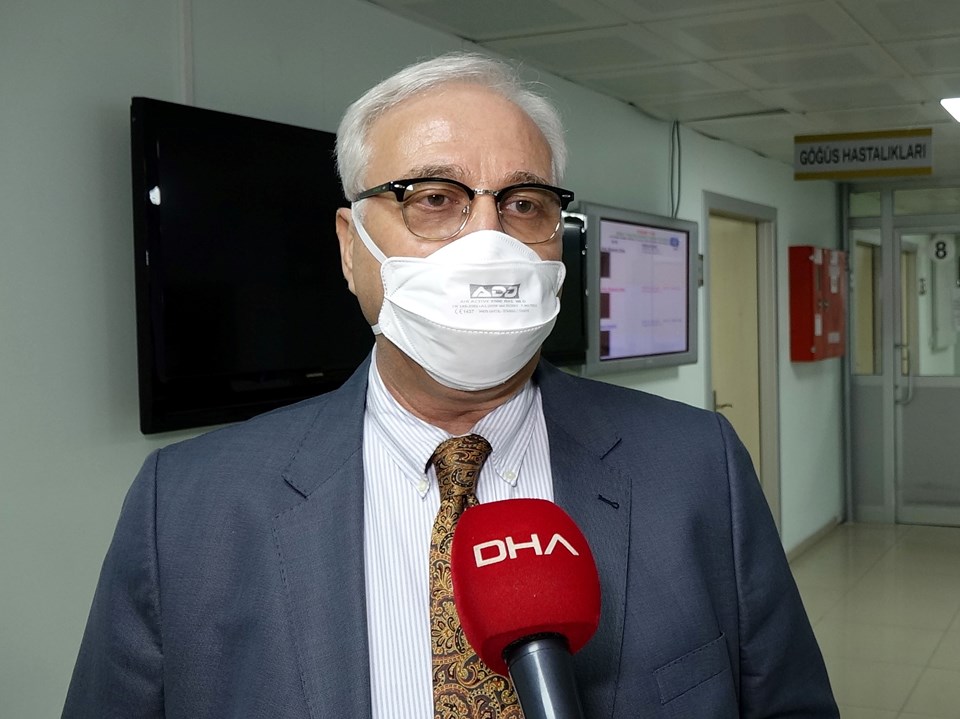 "THEY THINK THAT THERE WILL NO HARM FROM WIFE, FRIEND, RELATIVE"
Stating that people pay attention outside, wear masks and keep their distance, Prof. Dr. Özlü said, "But, they think that when they are spouses, friends, acquaintances, relatives, they will not be harmed. It is not. Actually, the people who will infect us with this virus are more people we know, know, sit and spend time with. How will it transmit the virus to us? Therefore, we need to be careful. It is inconvenient to meet a lot during this period. It is inconvenient to sit together, eat, drink, spend a long time together, it is necessary to pay attention. you have to be careful, "he said.
"CONTINUOUS IMMIGRANT REGION"
Noting that human mobility is high in the Black Sea, Prof. Dr. Özlü said the following:
"This virus does not reach us by itself. So the virus will deliver a human to us. The virus does not have its own arm, leg. A human will deliver this to us. Therefore, the more intense the human mobility and human encounters, the more contamination occurs. Trabzon and the Black Sea region are regions that constantly emigrate. Trabzon, a city in Turkey or in any of the Black Sea have. In fact, there are Black Sea people in every country of the world, and even though they live far away, they always keep their ties with their families and in their country warm. They keep coming and going here. In other words, he comes to visit his family and relatives whenever he has the opportunity. There are hazelnuts and tea here. Therefore, Turkey from all over the world, there is a constant human mobility anywhere. Of course, while they come and go, they also deliver the virus to the family. Some of the cases I've seen are like that. It says; 'My brother came from Istanbul, we sat together and got up. There are cases and contagions from outside, such as 'positive has infected us all'. I think this is also an important factor. "
" FUNERAL HOUSE VISITS TAKE A FEW DAYS "
Drawing attention to the density of funerals, Prof. Dr. Özlü said, "Apart from that, there are more condolence houses, funerals and especially funeral prayers that we see here. There are also funeral home visits. So it goes on for a few days. Dozens of people are sitting together in a closed house, getting up and making contact. This is one of the important reasons for the spread. I think these are the factors that are responsible for the fact that there is so much in the Black Sea ".
VIDEO: CORONA VIRUS SPREADED THIS TO THE WORLD