With the pandemic, the food industry, like many other professions, was also affected. Within the scope of coronavirus measures, it was observed that kilograms of doner kebabs could not be sold in some doner kebabs close to closing time, while the takeaway service was started in cafes and restaurants.
Some of the doner kebabs claimed that they shared the remaining doner kebabs with their employees, and some claimed that doner kebabs were not left for the next day. But remember, "Is the chicken doner sold the next day?" The question came.
Çukurova University (CU) Faculty of Agriculture, Department of Food Engineering Professor. Dr. Işıl Var stated that animal products come to mind the most when it comes to food poisoning and said that chicken meats are perishable products.
"MOST BACTERIA CAN MAKE PEOPLE SICK WITHOUT DEGRADING THE MEAT"
Prof. Dr. Işıl Var said that besides the listeria bacterium, which affects pregnancies and causes miscarriage and also causes meningitis in babies, salmonella bacteria are seen in large amounts in chicken meat.
Saying that Salmonella bacteria is a disease in chickens and causes food poisoning, Prof. Dr. Işıl Var, "It is a disease in animals themselves. If the animal is sick, these microbes naturally infect the meat. If the chicken meat is not well protected and stored, these bacteria will enter your kitchen. Most bacteria seen in chicken meat have the potential to make you sick without spoiling. Only. "Make as much as you can consume when you cook meat products at home, not with chicken doner. You cannot cook and cook a cooked product more than once, because you may face the problems we call cross contamination."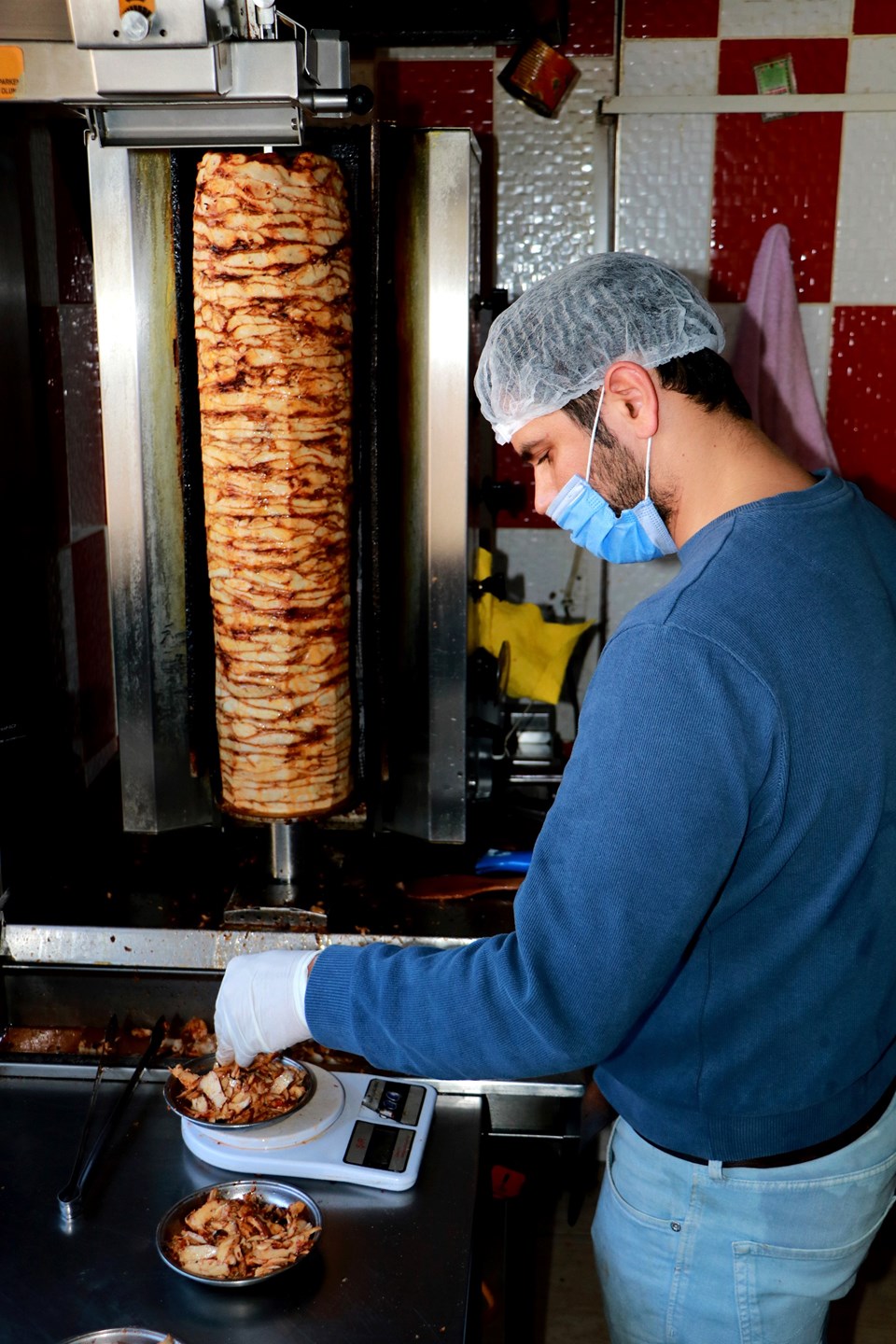 "LISTERIA BACTERIA GROWS IN COLD ALSO"
Saying that chicken doner kebabs are made and sold in series, especially at noon, uncooked meats can escape among them, Prof. Dr. There is, "Chicken meat should be cooked very well. When you look at the chicken doner, we see that the upper parts are cooked, but the inside is not examined at all. In the case of undercooked meats, these microorganisms can survive in the meat because they are not exposed to heat treatment. "You cannot get rid of the listeria bacteria that causes miscarriages even in pregnant women. Because these bacteria continue to reproduce even in cold conditions. That is, when we remove the doner, these microorganisms grow even more until the next day when they meet with heat."
Stating that the symptoms of poisoning are similar to the symptoms of cold in some conditions, Prof. Dr. Var said that most citizens suffer from abdominal pain but think that they are cold due to cold weather, so most of them do not go to the hospital.
"IF NECESSARY EAT SITTES, BUT DO NOT EAT WHERE YOU DON'T KNOW."
Hakan Kardeşler, who has been in the business of doner kebab business for 20 years, stated that chicken meat is a very troublesome product and it can become poisonous when consumed one day later, "Especially in the summer months, chicken doner kebabs play with people's health when they sell the next day. Buy the amount, do not play with people's health. There is a saying that "cheap meat does not have to stew." Our doner is finished early. If we stay, we share it with our own staff members. Our citizens should eat bagels if necessary, but they should not eat döner from places they do not know. "
Download the NTV application, stay informed

ALL CHICKEN DONERS HAVE BEEN WASHED WITH BLEACH