Erciyes University (ERUs) Vaccine Research and Development Center on-site (I ERAG) and Good Clinical Practice and Research Center (IC I) by developed and with the Ministry of Health against coronavirus Turkey Institutes of Health Presidency (TÜSEB) Phase-1 of supported Covidien-19 domestic vaccine The study was conducted on 44 volunteers. Phase-2 study of the inactive vaccine started on 250 volunteers on 10 February and was completed on 9 March. The reporting process of the results obtained in the Phase-2 study continues.
'EVENT RESULTS WILL BE REPORTED'
ERÜ Rector Prof. Dr. Mustafa Çalış, in his statement, said that they successfully passed the Phase-1 stage in the domestic vaccine they developed against Covid-19, and believed that the Phase-2 stage would also be successful. Reminding that all phase studies are reported to the independent audit committee, ethics committee and the Ministry of Health, Çalış said, "We have completed our reports on Phase-1. As a result of this reporting, I hope that the Phase-3 phase will be initiated after the successful emergence of both security and efficiency, "he said.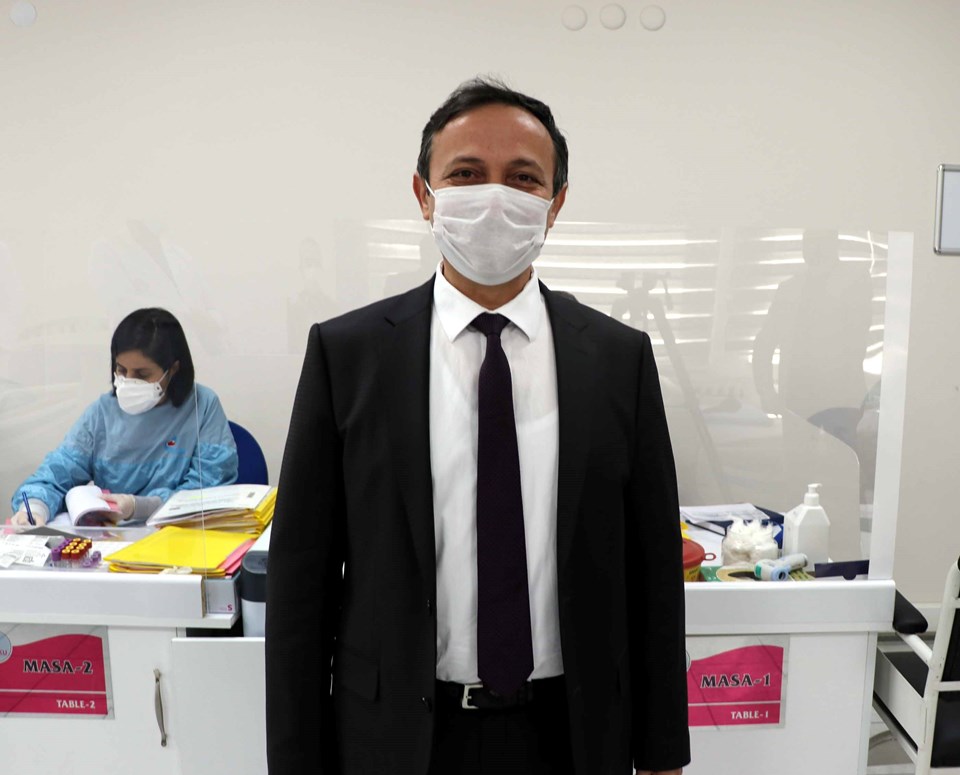 ERÜ Rector Prof. Dr. Mustafa Calis
'PHASE-3 20-30 WILL BE CARRIED OUT AT CENTER'
ERÜ Rector Prof. Dr. Çalış, referring to the Phase-3 studies, said, "It is not possible for a single center and university to do the Phase-3 phase. Phase-3 study will be carried out under the coordination of the Ministry of Health and TÜSEB. We think that this will be carried out in at least 20-30 centers. We anticipate that the center will be included in this. We, as Erciyes University, want to be in Phase-3 phase and we think we will. Our Ministry of Health will appreciate this situation by looking at the data. Phase-3 phase takes 2-3 months; but at which stage it is fully available, our Ministry of Health will reveal this with its own data. " said.
'IF YOUR TURN IS COMING, BE VACCINATED'
Prof. Dr. Çalış, "Especially about 'Which vaccine to be', questions come to us from many parts of the society. No matter which vaccine you reach. So 'Let's choose this vaccine or the other vaccine'. We do not have the luxury. Every vaccine that our Ministry of Health allows is both safe and effective. I want our citizens to find which of these vaccines. Of course, there are questions about the local vaccine. There are those who say 'We are waiting for the local vaccine.' I can say this to our citizens. donor, but at the moment, especially during the pandemic period, such a thing is not right when you are experiencing the third peak. If it's your turn, be the vaccine you found. I hope you will be our local vaccine in the later stages after our local vaccine is put into use, "he said.
VIDEO: MINISTER KOCA TALKED THE DOMESTIC VACCINE TO WHO