Sivas Cumhuriyet University Faculty of Medicine Dean Prof. Dr. İlhan Çetin, Crimean-Congo Hemorrhagic Fever (KKKA) transmitting the disease haveHe stated that there has been an alarming increase in the population of
Public health expert Çetin stated that CCHF disease transmitted by ticks is mostly seen in Sivas, Yozgat, Çorum, Tokat, Giresun, Gümüşhane, Bayburt and Erzincan regions, and there has been a serious increase in cases recently.
"THIS YEAR HAS AT LEAST 50 PERCENT INCREASE"
Pointing out that there is an increase of approximately 30-40 percent in CCHF cases in 2020 compared to 2019, Çetin said, "This year, according to our data, there is at least a 40-50 percent increase compared to last year. So far (this year), Sivas has "We have had nearly 200 cases. All of our two wards are full. Unfortunately, 9 of our citizens lost their lives," he said.
Explaining that they are also following the neighboring provinces, Çetin said, "There are cases close to this in Yozgat, Tokat and Çorum. Çorum, Yozgat, Sivas, Kayseri, Tokat, the north of Erzincan, Gümüşhane and Giresun, where CCHF disease is seen intensely throughout the country. Unfortunately, there is a very serious increase in the tick population in the southern regions of Turkey.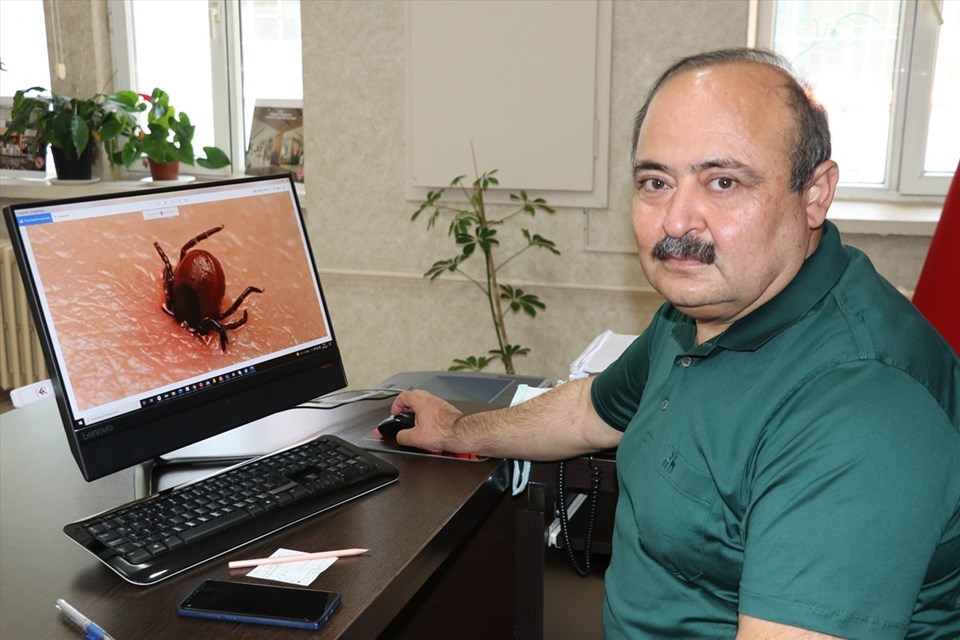 Stating that ticks are found in wild animals such as pigs, foxes and rabbits and that they spread CCHF disease by sucking their blood, Çetin emphasized that the recent presence of wild animals near settlements increases the risk.
"NO ENOUGH FIGHTING"
Noting that 70-80 percent of the cases in Sivas have been seen in agriculture and animal husbandry, Çetin said:
"Unfortunately, there has not been enough struggle to reduce CCHF and tick populations in the last two years. Unfortunately, we lost our hands a little in this period. People focused on the corona virus issue. Health organization and health management turned to this area. As soon as there was a gap, 30-40 percent of CCHF cases There has been an increase in the rate of death. Therefore, there is an increase in deaths."
Expressing that people are turning to nature with normalization, Çetin suggested that everyone should wear light-colored clothes.
Download the NTV application, be informed about the developments

"DO NOT MIX WITH THE VIRUS TICK BITS"