Uşak, which is the 'evil eye' bead of the west with its blue color, decreased to 10.83 per hundred thousand on the map dated February 27-March 5, announced by the Ministry of Health, and started to give alarm after the restrictions were lifted. According to the latest data announced by the Ministry of Health, Uşak reached the 'medium risk' yellow color limit with a rate of 19 cases per 100 thousand and a total number of 71 cases.
Upon the increase in the number of cases in the city in the last 2 weeks, the police, gendarmerie and police teams increased the inspections. In the squares and streets where the crowd is crowded in the city, citizens are warned with a bullhorn on social distance and hygiene issues.
Uşak Governor Funda Kocabıyık said in a statement that the fight against the epidemic will continue with determination. Stating that they will continue to work meticulously against the crona virus with the people of Uşak, Governor Kocabıyık said, "We are aware that if the rules are not owned by the citizens, they will not be successful. We need to strictly abide by the rules. I trust our citizens," he said.
"IT IS BETTER TO DEATH"
Uşak Medical Chamber President Dr. Adnan Memiş also pointed out that they were the only blue city in the west on the risk map 2 weeks ago, but the number of cases started to increase after the normalization process.
Stating that with the normalization process, people filled the streets and squares, especially cafeterias. Memiş said, "Administrators should tighten the control. People flocked to shopping centers and cafes because they were overwhelmed. The mask and social distance rule were also not followed. Workplaces, especially cafes, must operate at 50 percent capacity. Thanks to the citizens' obedience to the rules until today, we were in blue. After that, it is necessary to strictly follow the mask and distance and hygiene rules. Our people should consider these rules in public spaces. Not four, but two people should sit at the tables, the distance between them should be more than 1.5 meters. Shopping centers should not be filled as before. I admit people are overwhelmed, but it is better to feel overwhelmed than to die in intensive care without being able to breathe. Let's not get overwhelmed and follow the rules to protect the blue color ".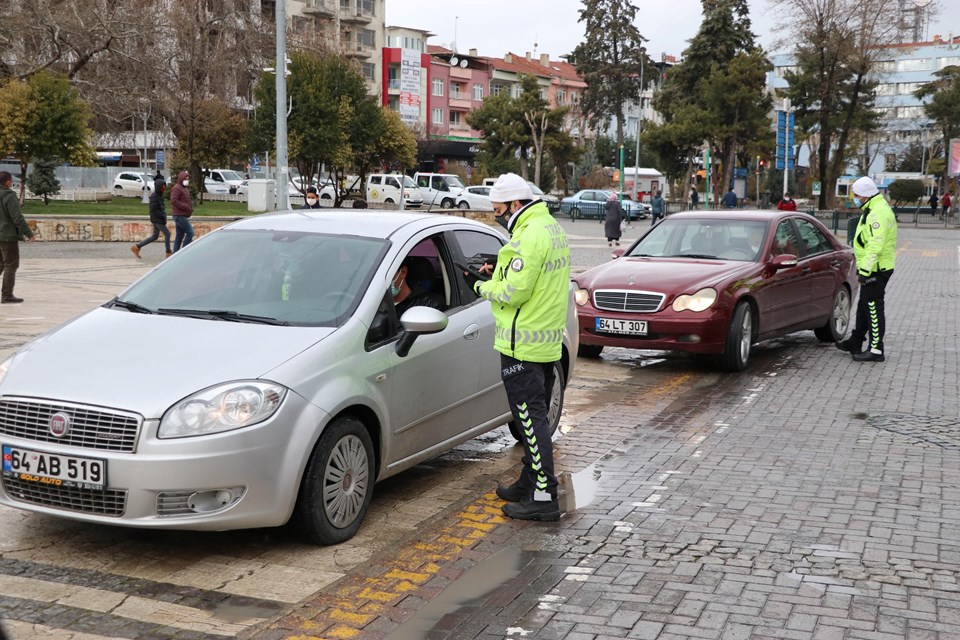 "OBSERVE THE RULES, CASES REDUCE"
Halime Aydın, who lives in the city, said that the rules should be followed carefully so that the number of cases does not increase. Saying that there is a risk of turning from blue to yellow, Aydın said, "Our people do not maintain their social distance. The number of cases has increased. We should pay attention to cleanliness by wearing our masks and not staying in crowded places".
Restaurant owner Nurullah Işık reminded that their workplaces have been closed for about 1 year and said, "With normalization, we started to welcome our customers in our workplaces. Let's not expect everything from the state. Let's succeed in staying in blue."
Download the NTV application, be informed about the developments

TWO PROVINCES ATTENTION ON THE RISK MAP: UŞAK AND ADIYAMAN