In 2015 due to pain in the abdominal cavity Haseki Training and Research HospitalFatma Soylu, who applied to the hospital, was diagnosed with spontaneous spleen rupture. Soylu, who was said to need surgery, was discharged after staying in the hospital for 3 days after the operation. However, Soylu's life turned into a nightmare after this time.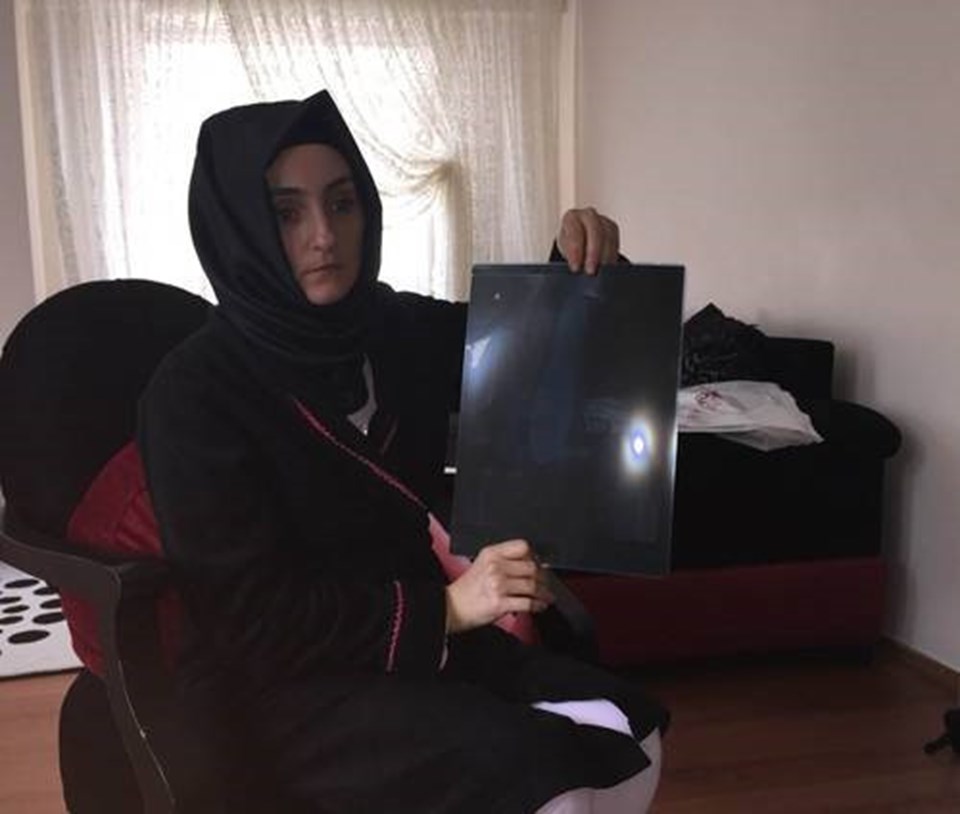 Soylu, whose pain increased exponentially instead of decreasing and had difficulty even walking, went to the same hospital 3-4 more times after the operation. Although he said that he had severe pains, it was stated that these were normal for the post-operative period and even exaggerated these pains. "For about 42 days, my aches and pains never stopped. I had pain that made me lie on the ground. Stating that something was sinking inside of me, I felt pain as if something was stabbing in my heart," Soylu was asked to take psychological treatment, considering that he exaggerated his pain.
'DOCTOR SAID 'You are exaggerating the pain'
Saying that although he took 4-5 painkillers, his pain became unbearable, Soylu said, "On my last visit, I stated that I wanted to have a CT scan at Haseki Hospital. While preparing for the ultrasound, the doctor said to me, 'I have an 8-year surgical history. You exaggerate these pains,' he said. So am I making it up? I asked. 'Yes,' he said. My sister was there jokingly saying 'you must not have forgotten something inside?' When I asked him, they said, 'Don't be silly'.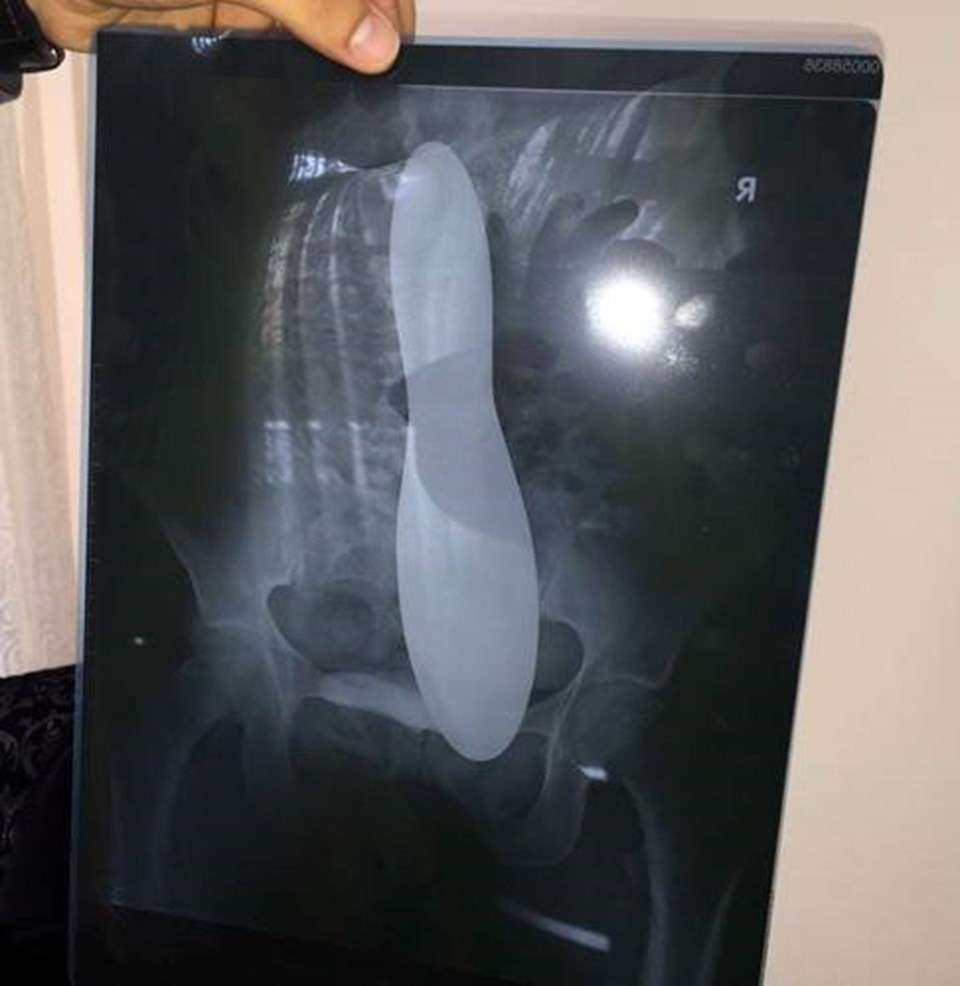 'ARE YOU SURE YOU HAVE REMOVED ALL METAL DEVICES? HE WAS ASKED'
Soylu continued his speech as follows: "The tomography officer said, 'There is something inside. Are you sure you entered the CT scan by removing all metal devices? he asked. And I said I don't have anything metal on me. If they had put something like platinum, the doctors would have told us anyway, I said. Then it got messy. Thank God, my wife has never left the computer worker since the beginning of the job. Otherwise, maybe that minute the event would have been covered. 2-3 surgeons came to me immediately and 'we will have another small operation, a 'small' instrument was forgotten inside. But there is nothing that will affect your health, they said. But in the meantime, neither an apology nor anything like you have suffered so much, it's our fault, we apologize. They just hastily tried to get me into surgery."
Saying that he tried to get out of the hospital immediately because he lost his sense of trust in the doctors in the hospital, Soylu said that the doctors insisted on performing the surgery immediately and even said that they could not take the responsibility that may arise in case of loss of time. Soylu said, "I was frankly afraid, how can I trust them from now on? I had such a shock. Since they call it a small piece, we still wonder is it a screw or a bumper? we think," he said.
'WHERE DID THEY FORGET THE 30-CM trowel on my stomach? I DO NOT KNOW'
A 30-centimeter-long patient who was removed from the abdomen of Haseki Hospital and operated in a private hospital. 'surgical retractor trowel'Soylu, pointing to the plate, said, "I don't know where they left a trowel of this size on my stomach. But that's what's out of my mind. "They didn't apologize, they said it was a possible situation," he said.
CASE RESULTED: 82 THOUSAND 71 LIRA COMPENSATION
According to the news of Özge Eğrikar from Hürriyet; Soylu's lawsuit against the hospital was concluded after 6 years.
Istanbul 7th Administrative Court counted the fault in the Ministry of Health and ruled that Fatma Soylu be paid 82 thousand 71 liras in compensation.
Ministry of Health paid the money but sued the doctor and nurse who performed the surgery to get the compensation back. Stating that the vehicles used in the surgery should be counted one by one by the nurse and this count should be recorded by both the physician and the operating nurse, the Ministry requested that the compensation paid to Fatma Soylu be collected from the doctor and nurse.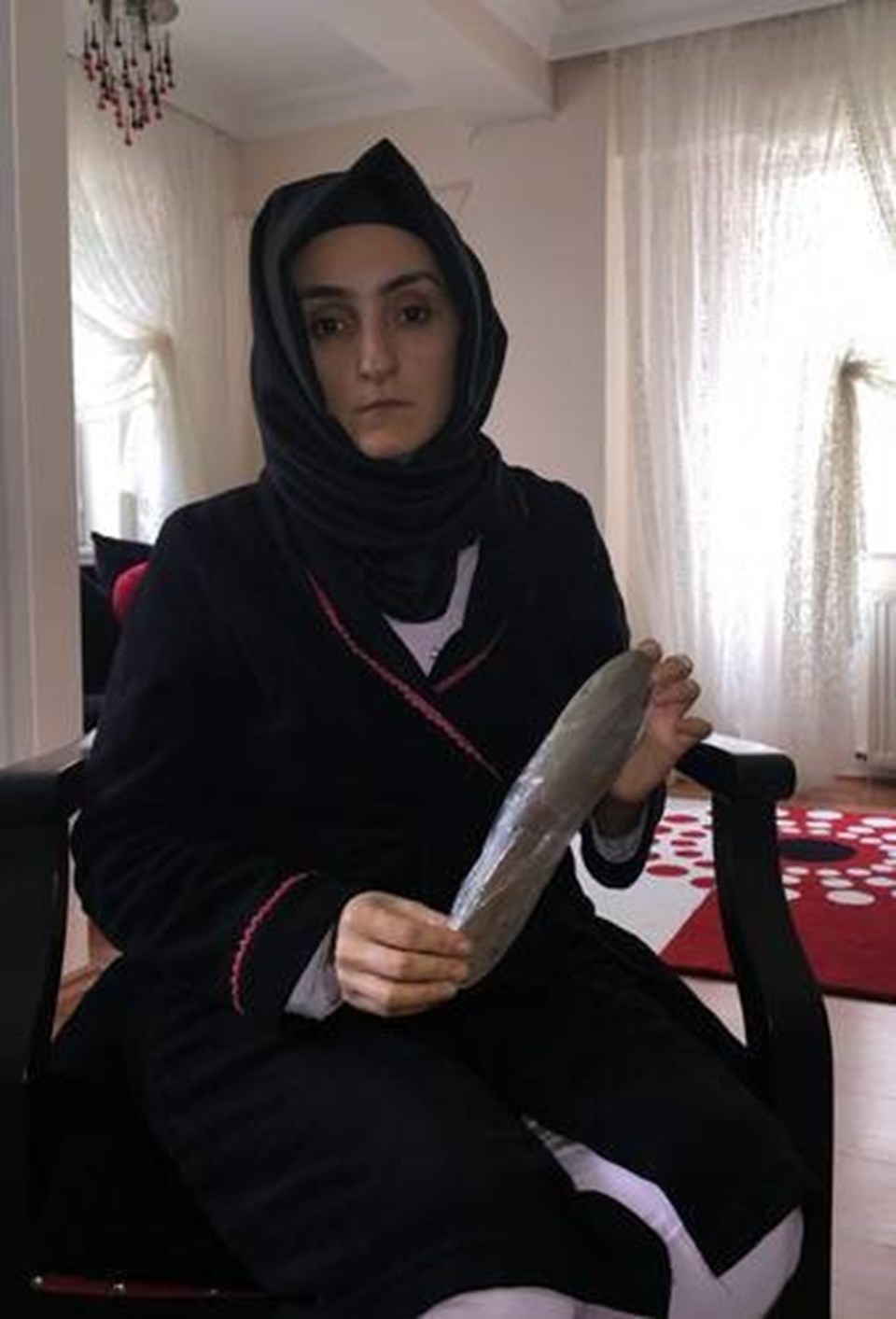 Fatma Soylu showed the 30 cm trowel that the doctors forgot in her stomach.