Even the doctors were astonished by what happened to 50-year-old İsrafil Türkmen, who had been a waitress in a restaurant in Nişantaşı, Istanbul for 37 years, because of a toothpick sticking out.
Three months ago, Turkmen, who started tidying the table after a customer had finished their meal at the restaurant, did not notice the toothpick wrapped between the napkins. The toothpick sinking into Türmen's hand caused the infection.
Explaining his experiences to Sabah newspaper, Türkmen said, "When my hand bleeds, just in case, we are in the pandemic process, I shake my hand and make it bleed thoroughly, if there is any germs. This time, I went to Okmeydanı Prof. Dr. Cemil Taşcıoğlu Training and Research Hospital, where the doctor said that the toothpick might have been infected because it was a used toothpick.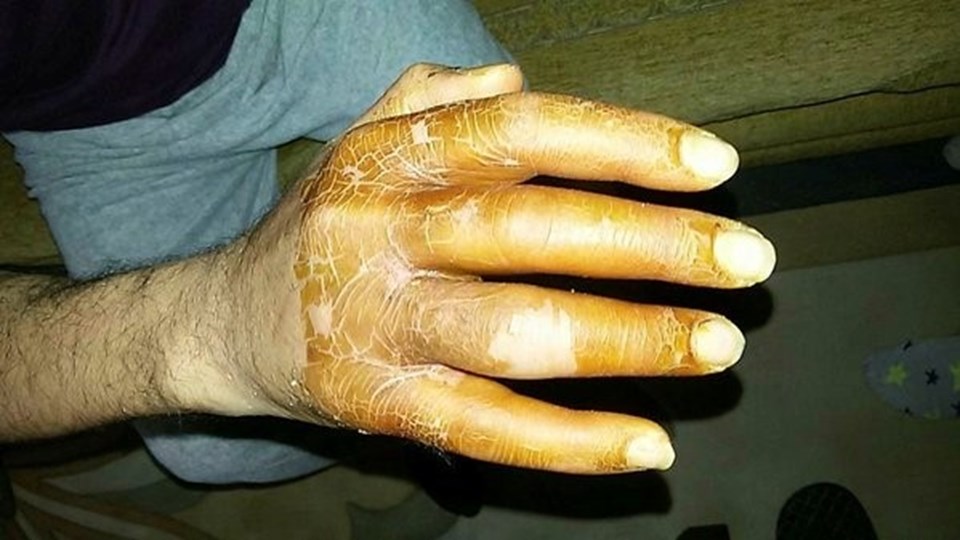 After a while, I could not stop and sleep because of the pain in my finger. When I went to the hospital, the doctors said that he needed surgery. I had an operation. The infected area was cleaned. My hand was in a plaster cast for 1 month. For 25 days, I cleaned my hand with the liquid given by my doctors. I had physical therapy. I could not go to work for about 3 months.
A toothpick has turned my life into a nightmare. Now slowly my hand and fingers are back to normal. After this painful process I went through, I want to call our citizens. Please don't store the toothpicks you use on a napkin or something. "It should be visible in the open, so that what happened to me would not happen to anyone else."
"CAN TAKE UP TO DEATH"
Medipol Mega Hospital Medical Faculty Hospital Lecturer, Infectious Diseases Specialist Prof. Dr. Bahadır Ceylan, "Foreign materials such as toothpicks, nails, broken glass chips, wood chips play an important role in the transmission of infections under the skin. Microbes can enter under the skin through that object and cause infection. Especially used toothpicks are very dangerous in this sense. "There are many microorganisms between the teeth. This can lead to death if it passes to someone else through a toothpick. There can be people whose legs are amputated by a simple nail."