Midwife and national athlete from Mersin Fadime Ayışık Karacahas been working voluntarily in the covid departments of the hospital where he works since the beginning of the pandemic process.
2018 Turkey Bodybuilding Champion Karaca, who took a break from volunteer work for a while due to the operation he had, is determined to serve covid patients until the pandemic is over.
Fadime Ayışık Karaca, a health worker for 25 years working as a midwife at Mersin City Training and Research Hospital, is also a champion national athlete.
Corona virus (Covidien-19) epidemic filed a petition to hospital management in the March 2020 seen in Turkey, Covidien who undertake voluntary work in the service of 43-year-old Khan, the covidl for a year with the adoption of demand served to patients.
Karaca, who worked in fever outpatient clinics for a long time and then worked in the pregnant covid department, said that although he was away from his duty due to an operation he has been doing, he will continue to serve covid-positive patients until the end of the pandemic process.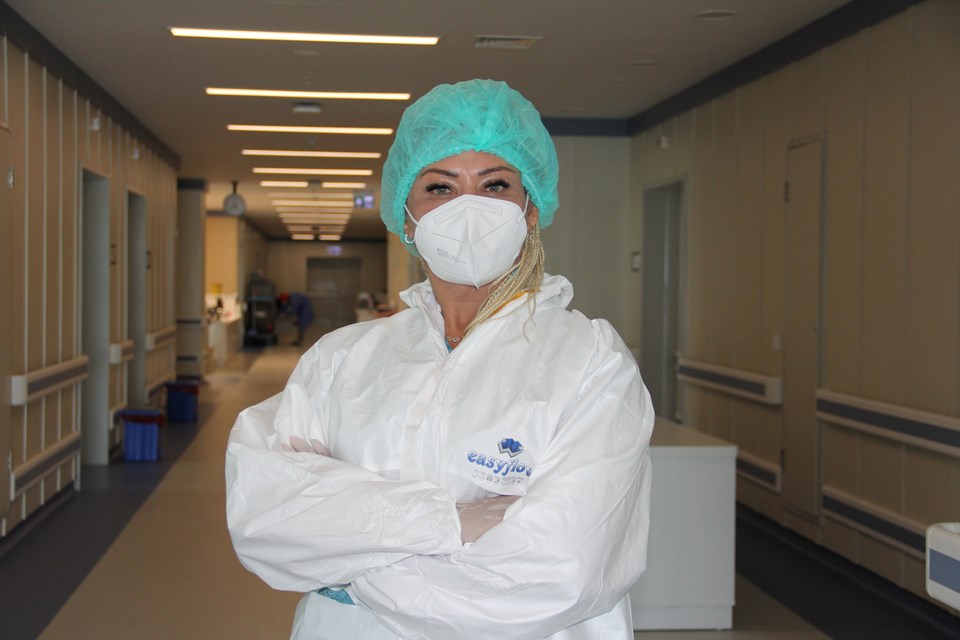 BOTH HEALTHCARE PROFESSIONAL AND BODY DEVELOPMENT CHAMPION
Stating that she is an employee of the Pregnancy School in Mersin City Training and Research Hospital and is working as a trainer trainer, the national athlete Karaca said that she started working voluntarily from the first day of the pandemic in the fields of covid after the Pregnancy School stopped her work due to the pandemic and she tried to do her best in this process.
Explaining the volunteering process, Karaca said, "I have been a health worker for 25 years. I have been in sports for about 20 years. I am a national athlete. I don't just do sports. I also have a professional identity in sports. Health and sports are very close to each other and it makes me proud to have two identities in this sense. I am a second level fitness and bodybuilding trainer. This year, I am doing my work on national arbitration. At the same time I Bodybuilding 2018 Turkey Advocate. If a mishap would not be canceled due to the pandemic and Turkey Bodybuilding, Fitness and Arm Wrestling Federation World Championships in September by the national teams choose to do. I will also be involved in the preparations for that competition, "he said.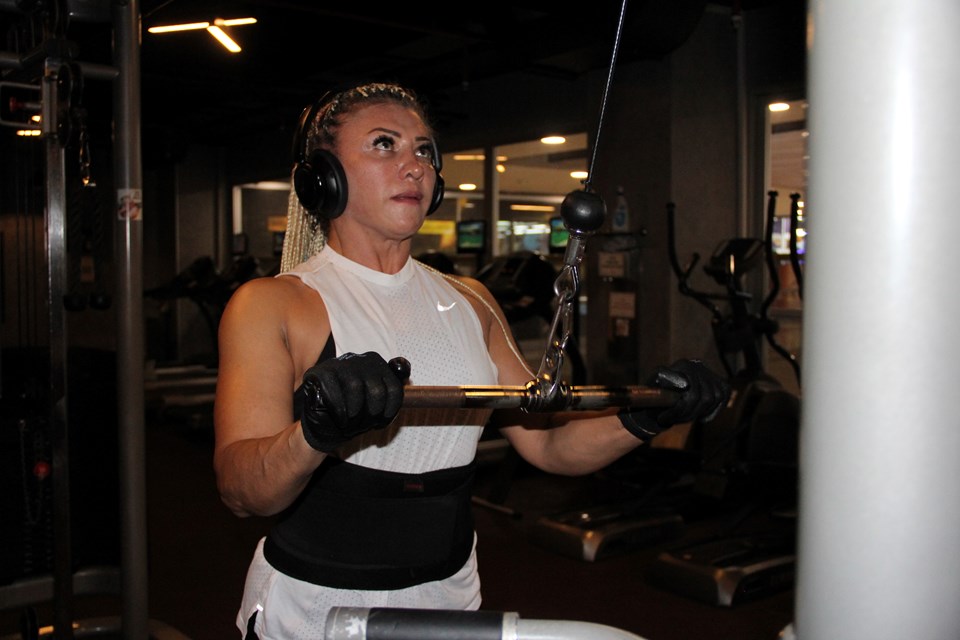 "I APPLYED FOR THE FIRST MONTH TO BE VOLUNTEER"
In Turkey, indicating that the pandemic process of starting on the first month admitted to the hospital management to volunteer Khan, "request my hospital managers have agreed and I started the moment in terms of psychological and physiological approach to patients both energy there I really think we need employees like me. I found myself very suitable for that area. For this reason, I wanted to volunteer there. I thought I could be useful to people, because every time I work out, people come out by thanking them. This is something that makes me very happy. It is very important to be able to understand them psychologically. Of course, the nurse's job is not just to administer injections. Therefore, I wrote a petition thinking that I was very suitable for that field and worked there for months. I worked in fire polyclinics. The fever polyclinic was the first area where the patients were welcomed and where the first distinctions were made, such as "I wonder if I am positive or if I am in contact". I worked there for a long time. Then I worked for a long time in the pregnant covid department where there were positive or suspicious pregnant women. "
"THE CONCERNS OF PREGNANCES ARE MUCH BIGGER"
Underlining that the concerns of expectant mothers who got corona virus while pregnant, the process got a little more difficult, Karaca said, "In fact, it was very connected with the strong immune system of the person. But of course, their worries were greater that they were mothers and that they also had another life. Their worries about their babies rather than themselves were much greater. That anxiety made their process a little more difficult. Of course, psychological approach to them in this sense was much more important for us. It is an area that needs to be handled a little more precisely ".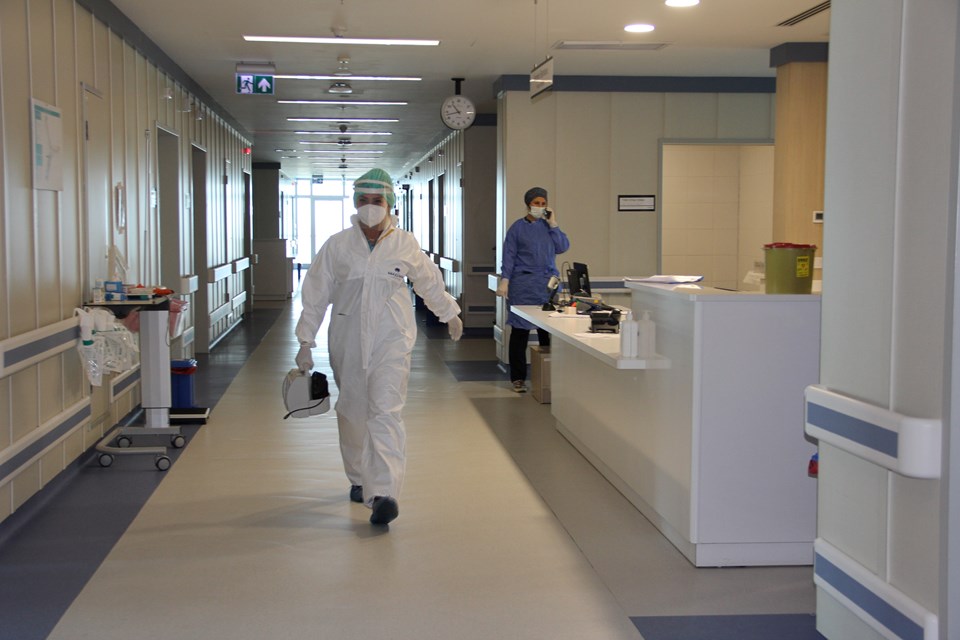 "THIS IS NOT A PROCESS THAT WE CAN SUCCEED BY US"
Karaca, who also called people on these days when the cases are increasingly increasing, said, "It has been a very long time. I don't know if people are aware of this, but as healthcare professionals, we are very aware, because indeed, many of our friends have had serious restrictions in their lives and they are always facing a health threat. So I call on all people; please be more careful. Please follow the Ministry of Health's rules on combating covid.
Let's also warn those who do not comply, this is not a process that we can go through alone. I believe that we can overcome this process by touching each other with a message. Together we can achieve this, not individually. Please let us be more sensitive and sensitive on this issue ".
MUTATION TURKEY HAVE?
Download the NTV application, be informed about the developments