5 academicians from OMU Faculty of Veterinary Medicine and Faculty of Arts and Sciences discovered 5 new species of parasites in the 'siraz' fish, whose scientific name is "capoeta tinca", as a result of the research they started 3 years ago in 26 water springs in Samsun. The academicians, who gave the names of their teachers to the 4 species of parasites discovered, will also give the names of their teachers to a new species discovered in Lake Ladik.
The species named 'Myxobolus Samsunensis', 'myxobolus Karaeri', 'myxobolus Cakmaki' and 'myxobolus Ekingeni' were published in a scientific journal and entered the world literature. The project was led by Assoc. Dr. Gökmen Zafer Pekmezci, researcher Prof. Dr. Nazmi Polat, Prof. Dr. Savaş Yılmaz, Assoc. Dr. Banu Yardimci and Assoc. Dr. Cenk Soner Bölükbaş did it.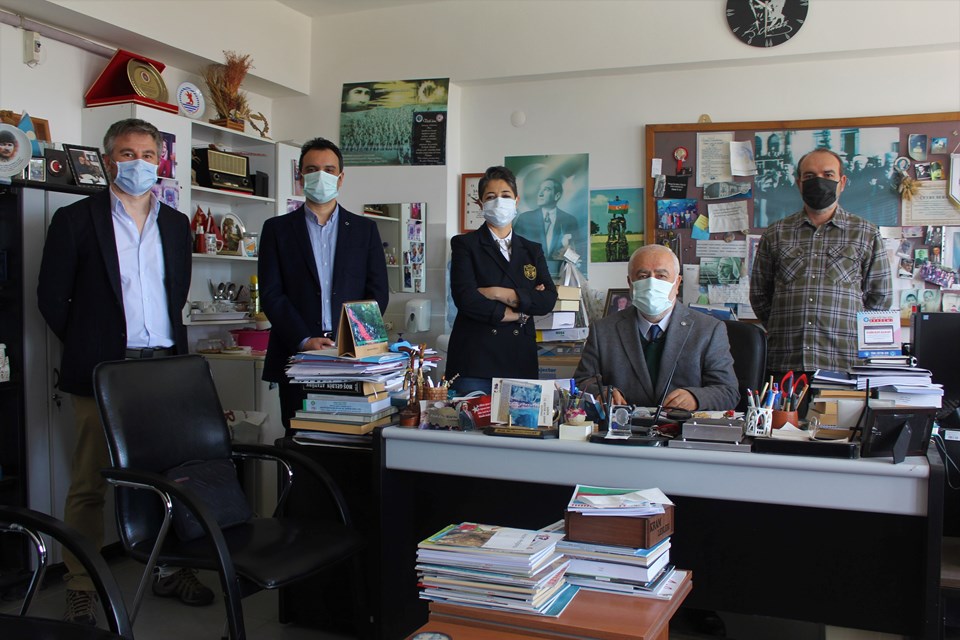 Stating that they made a first discovery in the world with the study, Assoc. Dr. Gökmen Zafer Pekmezci said, "For the first time in 2014, we found 'myxobolus' species for the first time in the world in a type of carp with our teachers in the pond no. In this 'myxobolus' species, we named it 'myxobolus Anatolikus' in honor of Anatolia. Later, as a result of the evaluations we made with our teachers, we conducted a research with the TUBITAK project in 26 water springs in Samsun. As a result of a 3-year study, we discovered 4 new 'myxobolus' species in a fish from the 'kapaote tinka' carp, also an endemic fish species unique to Anatolia. We made naming to honor the names of these 4 new types of teachers. "We gave the name 'Samsunensis' to honor Samsun, which is an important city of the National Struggle."
THE NAMES OF THE TEACHERS WERE GIVEN TO THE PARASITES
With the discovery made, academics named 4 new species discovered another new species with the study carried out in Lake Ladik. A new parasite species from the myxozoa group has also been discovered in the fish species named "chondrostoma angorense", which is endemic to the Black Sea Region. Providing information about the new species discovered, Assoc. Dr. Pekmezci said, "I want to share one more good news. We discovered a new species of myxozoa in a fish species endemic in our country. We have completed our laboratory work on this. We also sent our article to a prestigious research journal and received a positive response. I do not want to say the name of this new parasite species right now, but again, we gave the name of our teacher in terms of being an example of fidelity. A type of parasite that causes disease in the gills in fish of a new parasite species. We have discovered for the first time in the world an endemic fish species called 'chondrostoma angorense', which was caught especially in the Ladik Lake in Samsun. To honor our professors, retired faculty member Prof. Dr. We named it 'myxobolus Karaeri' on behalf of our teacher Zafer Karaer. We named the other species 'myxobolus Cakmaki'. Prof. Dr. We gave this name to honor the name of our teacher Ayşe Çakmak. Again, we made such a decision to honor Samsun, the city of the War of Independence named 'myxobolus Samsunensis'. Finally, the name of 'myxobolus Ekingeni' by Prof. Dr. We named it for honoring our teacher Gürkan Ekingen. Here we have exhibited a great example of pledge fidelity. We are very happy and proud. It makes us very happy that Ondokuz Mayıs University is mentioned in the scientific community with such studies. This project was supported by TUBITAK. We will continue with the same determination, again, "he said.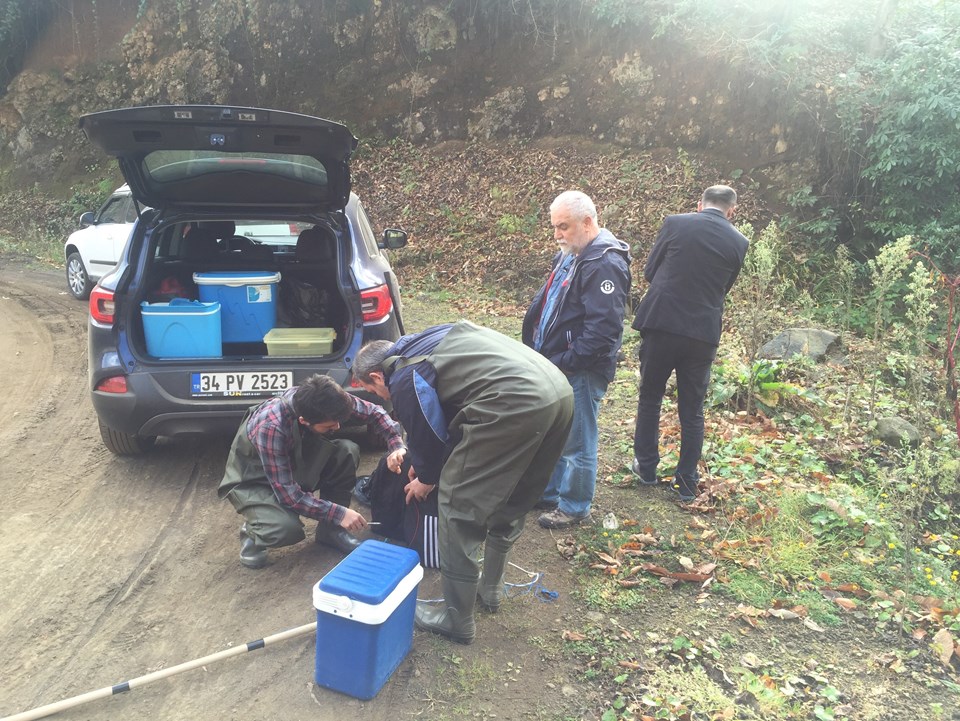 "A SUCCESS THAT MAKES US PROUD ON BEHALF OF OMÜ"
Stating that OMU is a work that makes its name proud, one of the project researchers, Prof. Dr. Nazmi Polat said, "With this study, 4 new species were added to the world literature in a carp species within the borders of Samsun, as a result of the study carried out by our team. The study was conducted by a group of 5 professors from the Faculty of Veterinary Medicine and Faculty of Arts and Sciences. In these genres, we wanted to keep alive Samsun, which Atatürk called the city where he was born. That's why one of the species was named that way. In other species, we gave the names of our doctoral teachers for a little bit of loyalty. In this way, we have put the names of our teachers in the world literature. This is an achievement that makes us proud on behalf of OMU. "We live the honor of finding and naming these species."