Special earphones developed by Turkish engineers prevent the occurrence of stress-related diseases by electrically stimulating the vagus nerve in the ear. The device called Vagustim, which can be controlled with a mobile application, will be used in the treatment of chronic pain such as migraine and fibromyalgia, sleep disorders, functional intestinal system disorders, depression and obesity.
Bahçeşehir University Faculty of Health Sciences Department of Physiotherapy, who is part of the team that developed the device, Dr. Instructor Ali Veysel Özden, its member, said, "Harvard liked this device and bought 5 of them. It will be used by doctors and researchers at Harvard Medical School for research in the field of infection. Our goal is to document the device. Once we get FDA approval, it can easily be used in human studies and other diseases. will open," he said.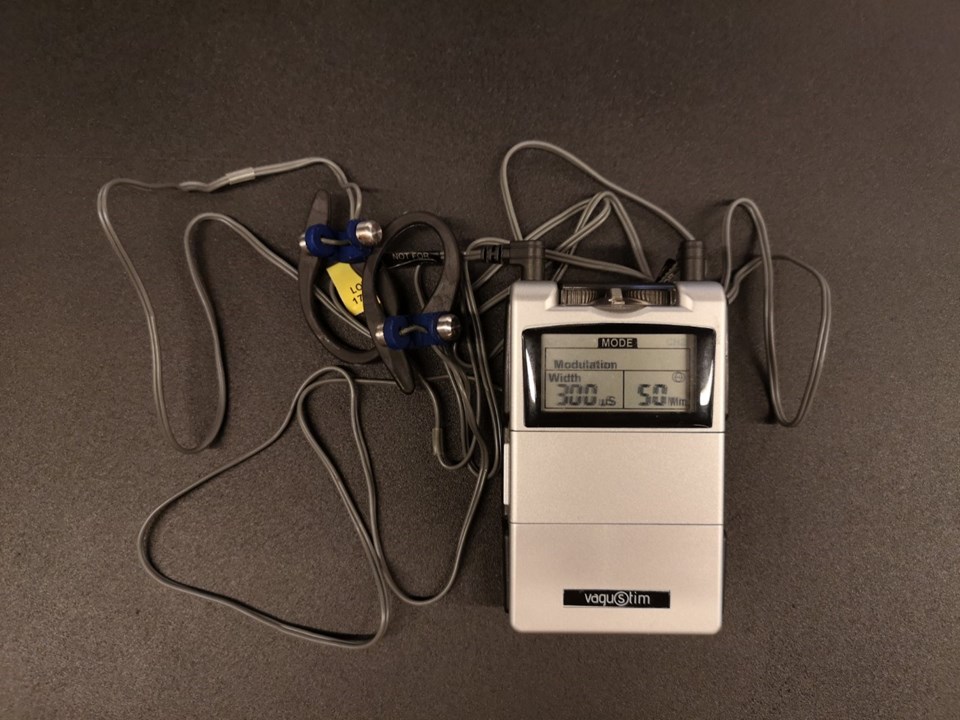 WHAT IS THE VAGUS NERVE?
Explaining that the vagus nerve is an important part of the autonomic nervous system, Dr. Instructor Member Ali Veysel Özden said, "The nerve that provides the body to calm down and relax and provides the right digestion. It comes out of the brain stem and reaches almost all internal organs and makes them work.
The most important reason for the emergence of stress-related disorders is the suppression of the vagus nerve. Migraine is a very important disease and has a lot to do with stress.
All chronic pain, except migraine, can be counted among these diseases. Sleep disorders are among these diseases. Apart from that, we can count functional intestinal system disorders. Depression is one of the diseases associated with stress. Obesity is one of the problems of our age. One of the causes of obesity is that stress suppresses the feeling of hunger and leads to overeating after preventing it. That's why vagus nerve stimulation is used in many stress-related diseases," he said.

"NEURAL SYSTEM CAN CHANGE EVEN DURING THE DAY"
Explaining that the use of vagus nerve stimulation in the treatment of epilepsy began in 1997, Dr. Instructor Member Ali Veysel Özden reminded that there are studies showing that the inflammation seen with the corona virus and the vagus nerve can be stimulated in cases where there is an excessive inflammatory condition in the body:
"Because we saw that the device can be effective in the field of inflammation with the Corona virus, we made a correct positioning here. We developed the earphones that can touch both points in the world, and we also filed a patent application.
After that, we started to use the headset in patients with its certification. We did clinical studies on this and we realized that the autonomic nervous system is very variable. Your nervous system can change a lot even during the day. We understood that you need an appropriate treatment, that is, personalized treatment management.
We have created a form in which personal data that can be controlled from the mobile phone are collected and the flow can be adjusted individually. As soon as it took this form, it was the first device in the world. The sale of the device abroad has started, but it is currently used in clinical research."
"With 20 minutes of daily use, pain level decreased by 90 percent"
Stating that the warning goes to the brain, not directly to the organs, Dr. Instructor Member Özden said, "In this sense, it is a situation that increases credibility. Neck stimulation can be performed unilaterally, but ear stimulation can be performed bilaterally. Since it touches two points on the ear, this allows us to reduce the daily stimulation time.
Our clinical experience so far shows that 20-30 minutes of daily stimulation may be sufficient. This is not a one-time application. It is recommended to use it regularly for 2 months in order to bring the vagus activity to a sufficient level.
We have a case report of a migraine patient. In a patient who did not benefit from any treatment, the level of pain decreased by 90 percent. We also have a publication about it. "A publication by neurologists," he said.
ONE OF THE HIGHEST FUTURE PROMISES
Vagustim was entitled to receive a grant of approximately 1 million TL from 1511, one of TÜBİTAK's most prestigious support programs, in 2020. Vagustim was cited as one of the 5 most promising initiatives among 188 Neurotechnology initiatives analyzed worldwide. The venture, which is preparing to complete a new investment round at the end of 2021, plans to grow by making faster progress in certification, mass production and marketing.
Download the NTV application, be informed about the developments