A new study by Oxford University in England showed that the cheap and widely available asthma drug "budesonide" significantly reduces the risk of developing severe Covid-19 disease. The researchers pointed out that the drug should be taken at the first stage of symptoms, and stated that the treatment not only prevented Covid-19 from going bad, but also shortened the duration of the disease.
DISCOVERED THAT THOSE WITH ASTHMA AND COPD LESS REFER TO HOSPITAL DUE TO COVID-19
The study called "Stoic" was initiated after the observation that people with asthma or chronic obstructive pulmonary disease (COPD) had a significant decrease in hospital admissions due to Covid-19. Scientists realized that this could be caused by steroid medications in the form of inhalers they used to control asthma and COPD symptoms, and studied "budesonide", which is widely used globally.
146 PEOPLE EXAMINED
Then, Professor Mona Bafadhel of Oxford University and her colleagues conducted a clinical study on 146 adults who were in the early stage of Covid-19. Half of the volunteers received budesonide twice a day, alongside standard therapy, until they felt better. Standard Covid-19 treatment was applied to other volunteers.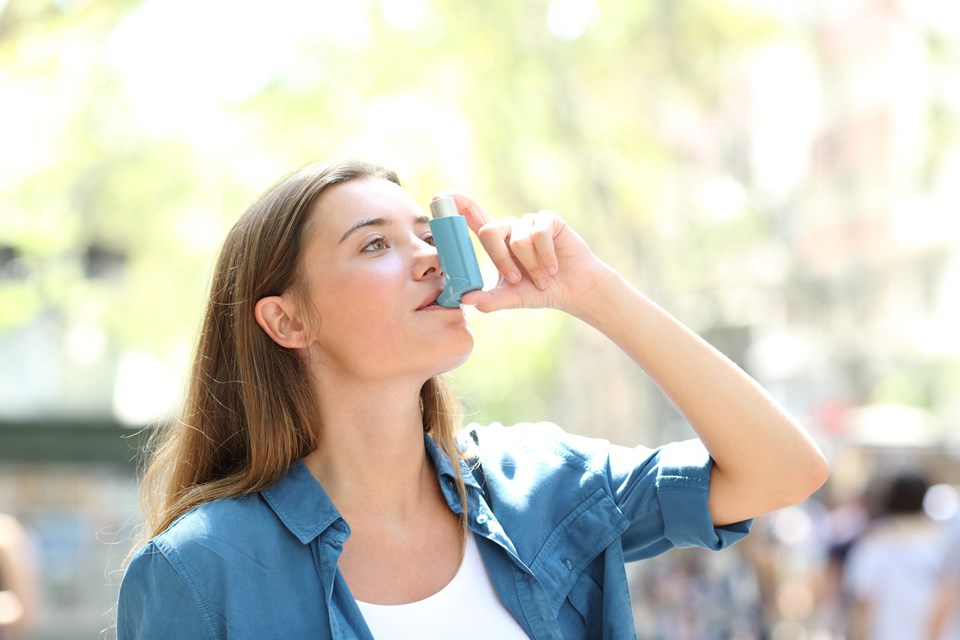 POSSIBILITY OF LONG COVID-DENEATING OF ASTHMA DRUG AREAS HAS ALSO FALLED
According to the results of the study, it was seen that those who received budesonide treatment recovered from fever, cough and other Covid-19 symptoms more quickly and experienced less persistent symptoms after 28 days. The researchers said this also indicates that people taking the drug make people less likely to develop "long Covid".
The authors of the study reported that budesonide prevents cell proliferation in cells in the lungs and prevents the virus from attaching to them in the first place.
IT CAN BE USED IN THE ELDERLY WITH BOTTOM HOLDER
Commenting on the subject, Professor Bafadhel said, "Although this is a small study, there are at least five other studies investigating the effect of different asthma medications on Covid-19, and the results of all of them show that these drugs can help treat. Vaccines are very important, of course, but there are currently no drugs to treat you when you are bad, to prevent you from getting worse. Relatively safe, widely available and "I am heartily glad that a well-studied drug can have a relaxing effect on the pressure we are experiencing during the pandemic."
CORONA VIRUS SPREADED THAT TO THE WORLD