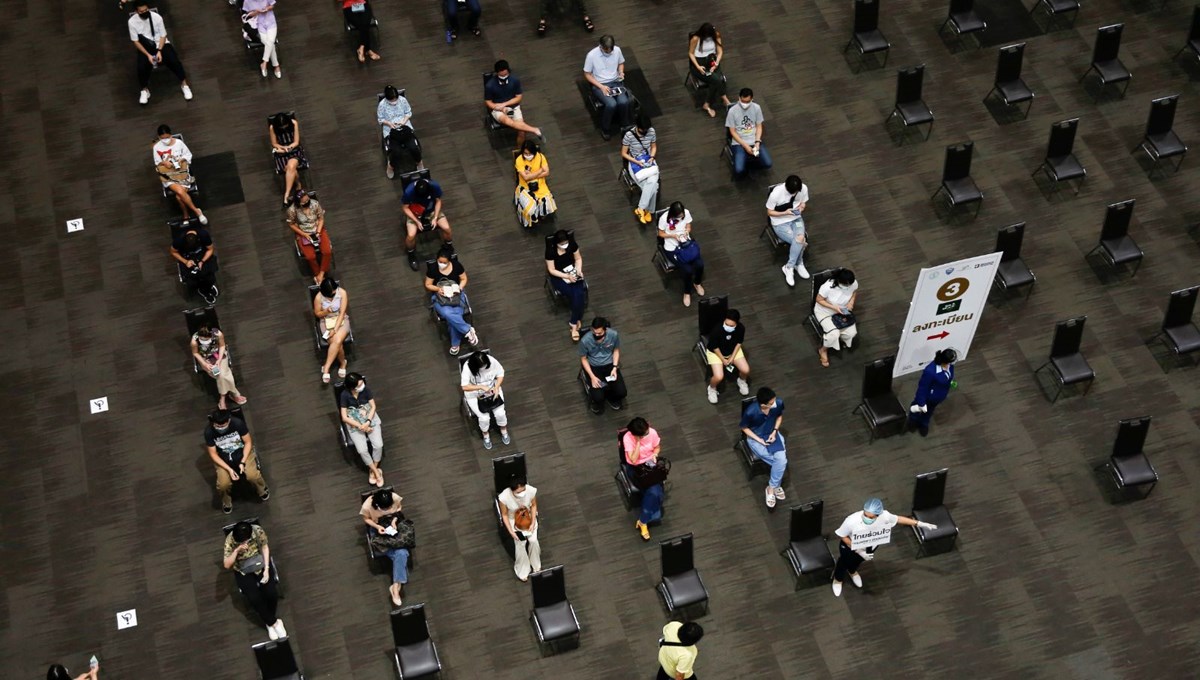 Emphasizing that 'unjust vaccination' is a threat to all nations in the fight against the Corona virus epidemic, WHO Director-General Ghebreyesus repeated his call to donate vaccines to rich countries.
Tedros Adhanom Ghebreyesus, Director-General of the World Health Organization (WHO), stated that they continue to see "encouraging signs" in the course of the new type of corona virus (Covid-19) epidemic, and that the number of cases reported to WHO has been in the last 6 weeks, and the number of deaths has been decreasing for the last 5 weeks. reported.
Ghebreyesus repeated his reaction to the unfair distribution of Covid-19 vaccines globally at the press conference held at the organization's headquarters in Geneva.
"We are increasingly seeing a double-track epidemic," said Ghebreyesus, adding that while many countries are facing a dangerous situation in the epidemic, lifting restrictions is discussed in countries that have vaccinated a large part of their population.
Ghebreyesus emphasized that the unequal distribution of vaccines causes the virus to continue to spread, which brings with it the risk that newly emerged variants will make vaccines less effective.
"UNJUSTIFIED VACCINATION IS A THREAT TO ALL NATIONS"
Stating that in the 6 months after the start of the first Covid-19 vaccinations, high-income countries applied almost 44 percent of the current doses in the world, Ghebreyesus drew attention to the fact that only 0.4 percent of these doses were applied in low-income countries.
"The most frustrating thing about this statistic is that it hasn't changed in months. Unjust vaccination is a threat to entire nations, not just those with the fewest vaccines," warned Ghebreyesus.
"Globally, we continue to see encouraging signs in the course of the epidemic." Using the expression, Ghebreyesus stated that the number of cases reported to them has been decreasing for the last 6 weeks, while the number of deaths has been decreasing for the last 5 weeks.
Ghebreyesus stated that despite the positive trend, they still see a "mixed picture" around the world, with the number of deaths reported to WHO last week increasing in Africa, America and the Western Pacific regions.
CALL TO THE G7 LEADERS
Pointing out that in countries with the greatest access to vaccines, they observed a decline in mortality rates among older age groups, Ghebreyesus repeated his call for vaccine donations to rich countries.
Reminding that he called for 10 percent of the population worldwide to be vaccinated by the end of September and 30 percent by the end of the year, Ghebreyesus said, "We need an additional 250 million doses until September to achieve these goals. We need 100 million doses only for June and July. "This weekend, the leaders of the G7 will meet at the annual summit. I invite the G7 not only to commit to sharing doses, but to do so immediately in June and July," he said.