In Israel, which is running one of the most successful vaccination campaigns in the world, more than 55 percent of the adult population has received two doses of vaccine since December 20.
However, data from Maccabi Health Service (MHS), Israel's second largest healthcare provider, show that vaccination of adults also protects the unvaccinated people living in their environment.
EVERY 20 POINT INCREASE IN ADULTS PROVIDES A PERCENT REDUCTION IN CHILD CASE
Analyzing the results in 223 communities, the researchers discovered that while the number of vaccinated adults increased, infection rates, especially in children, decreased. Accordingly, every 20 percentage point increase in adult vaccination rates reduced the rate of positive testing of children living in the same area with them by 50 percent.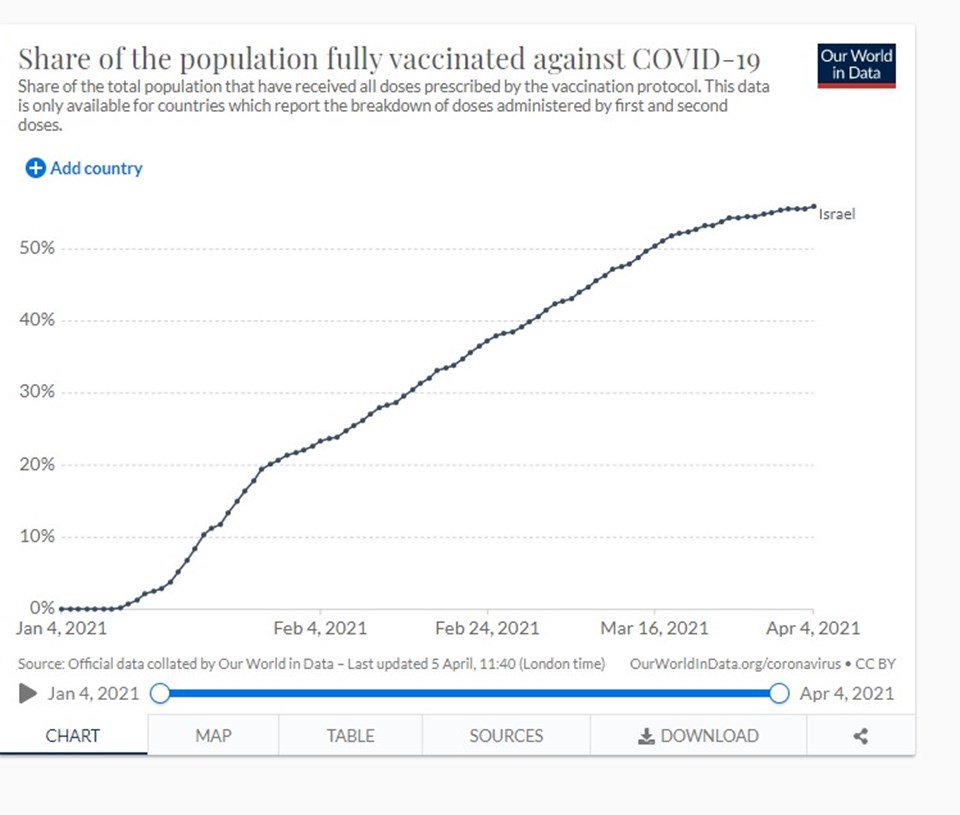 The authors of the study, published as a pre-print in medRxiv, said, "These results provide observational evidence that vaccination not only provides protection for individuals who have the vaccine, but also cross-protection to unvaccinated people in the community."
The study examined the vaccination rate in adults 35 days later, at three-week intervals in relation to Covid-19 test data from children. A clear correlation was found between the extent of adult vaccination and the degree to which positive results declined in the children's tests.
HOPE FOR DRIVING IMMUNITY INCREASED
On the other hand, due to the lack of data to support the idea that vaccines prevent transmission, doctors in Israel have been cautious when discussing herd immunity for several weeks. However, the results show that this can happen.
On the other hand, it was announced last week that the new type of corona virus vaccine developed jointly by the German biotechnology company BioNTech and the American pharmaceutical company Pfizer has achieved 100 percent success in preventing infection in children aged 12-15.
HOW TO FIND A PLACE IN HOSPITALS
Download the NTV application, be informed about the developments