Erciyes University (ERUs) within the Vaccine Research and Development Center (ERAG) and Good Clinical Practice and Research Center (IC I) by corona developed and the Ministry of Health against the virus Turkey Institutes of Health Administration (TÜSEB) is supported by Covidien-19 domestic vaccine Phase 1 The study was conducted on 44 volunteers and was completed as of 14 December. Phase-2 studies of the inactive vaccine started in February. Within the scope of Phase-2, the first dose of the vaccine has been administered to 189 people so far. Phase-2 second dose vaccination of the vaccine started yesterday.
" 250 VOLUNTEERS WILL BE VACCINATED IN PHASE-2 "
ERÜ Rector Prof. Dr. Mustafa Calis"We were in Phase-2 phase of our local vaccine developed by our Erciyes University as of February 10. Yesterday, the second dose vaccination of our vaccine started within the scope of Phase-2. In Phase-2 study, we will vaccinate over 250 volunteers. 2 doses of Phase-2 vaccination will be over in a few days. I hope Phase-2 vaccination will end towards the end of April, "he said.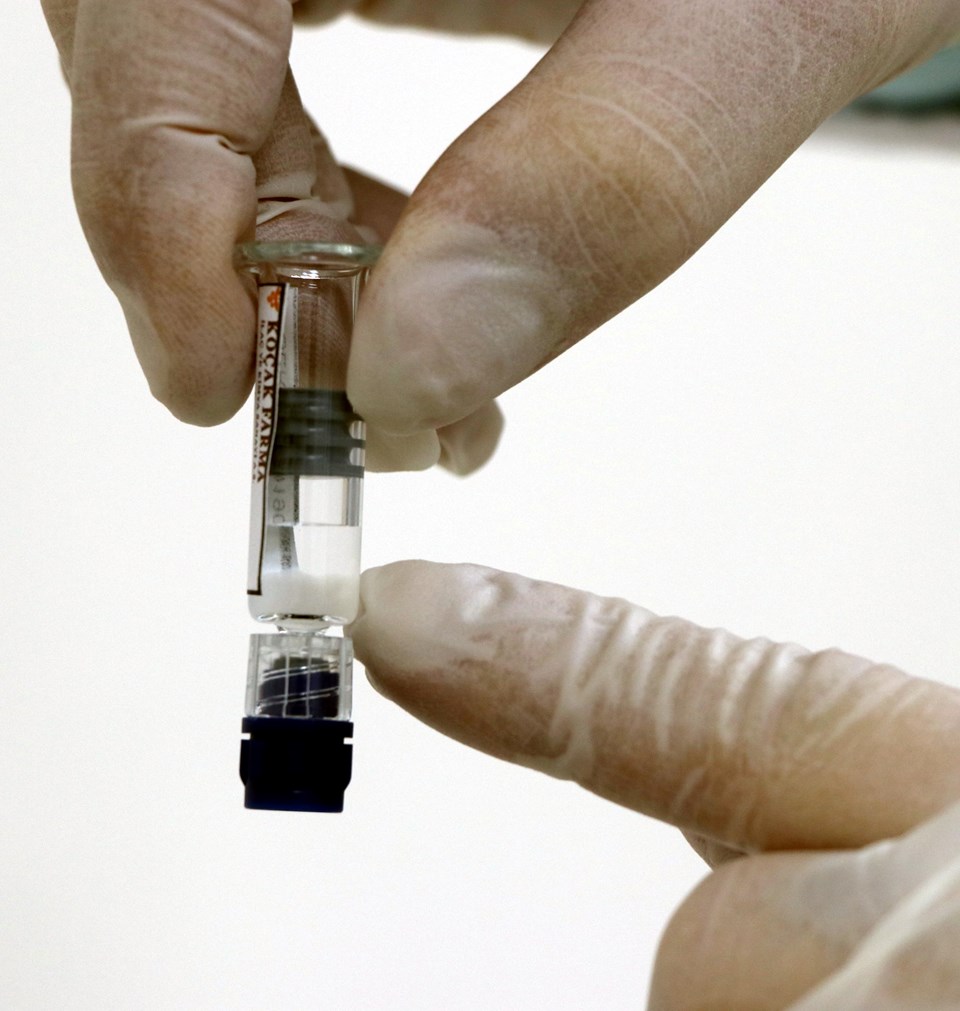 " WE COMPLETED THE IMMUNIZATION OF 189 VOLUNTEERS "
Referring to the Phase-1 phase, Çalış said, "Phase-1 phase was very important for safety. No serious adverse effects were observed in Phase-1 phase. We have completed vaccination of 189 volunteers in Phase-2 so far. Phase-1 vaccine is more important than the safety vaccine, but Phase-2 vaccine is also very important and we were delighted that no side effects were seen. Phase-2 is a phase showing effectiveness. We will submit his report to the Ministry of Health after it is finished ".
" PHASE-3 PHASE WILL BE CONDUCTED UNDER TÜSEB COORDINATION "
Making a statement about the Phase-3 studies, Rector Çalış said, "Phase-3 stage is not a stage to be made from a single center. We have transferred our vaccine to the Ministry of Health and TÜSEB. . this stage will be held in Turkey. Maybe in other countries, "he said.
" I AM PROUD OF OUR RESEARCHERS "
Thanks to the healthcare professionals who participated in the vaccination study, Çalış said, "First of all, I thank our researchers. They really worked day and night. Work is being carried out with great devotion. 17 centers are working on local vaccines. Each center is more valuable than the other. The important thing is the development of our local vaccine. As Erciyes University, we do our best. As we always say, we have 3 and 5 local vaccines. The advantage of Erciyes University was the only and first university that made our local vaccine in the Crimean Congo Hemorrhagic vaccine. "It is very important for the researchers to have a good physical infrastructure. The work of our researchers day and night brought us to this point. It is very important to produce local vaccine rather than to go ahead. I am proud of my university and our researchers."
VIDEO: LAST SITUATION IN DOMESTIC VACCINE STUDIES
Download the NTV application, stay up to date