Muhammet Genç and his son Burak Genç, living in Istanbul, were taken to the hospital by their relatives when they became ill. Here's to father and son corona virus tests came back positive.
Muhammet Genç was treated at the hospital and his son Burak at home. Burak Genç, who was isolated at home, died on 6 November as a result of a heart attack. Burak Genç's body was buried in his hometown, Gürgen village of Güneysu district of Rize.
CONTACTED IN FUNERALS AND CONDITIONS
Muhammet Genç, whose condition worsened in the hospital after the news of his son Burak Genç's death, died on 12 November. The father of 3 children, Muhammet Genç, was buried in the cemetery where his son was buried.
Bünyamin Genç, from the same family who contracted the virus during condolences and funerals, died on December 1, İbrahim Genç (53) on December 4, and Ali Genç (58) on December 11.
Ali Genç's siblings Fatma Duman (55) who received treatment died on 18 December, and Aysel Peçe (46) on 21 February. Most recently, Ahmet Genç (43) died of the same disease on April 13.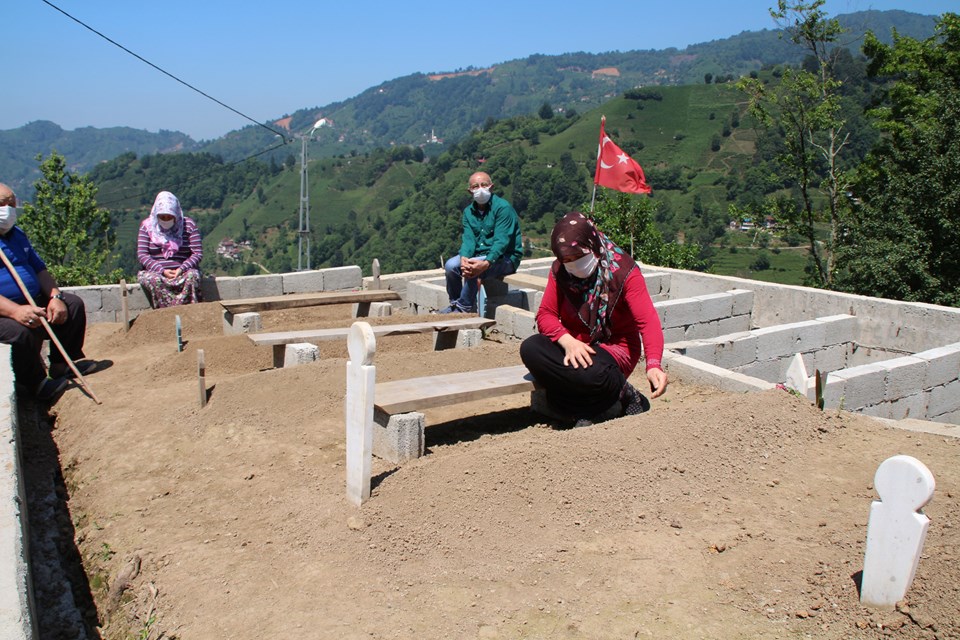 It was stated that Muhammet, İbrahim and Ahmet Genç, among the dead, were brothers. Among the dead are Muhammet Genç's son Burak Genç, his brother-in-law Ali Genç, Ali Genç's son Bünyamin and his sisters Fatma Duman and Aysel Peçe.
PRIORITY RECOGNIZED, 25 PEOPLE HAVE BEEN VACCINE
Upon the vaccination priority call of the family, who lost 8 members in 5.5 months and prepared 10 new burial sites due to the fear they experienced, the Provincial Health Directorate teams vaccinated 25 members of the family. The family with the vaccines wants to investigate the genetic structures of the families and to reveal the cause of the deaths in detail.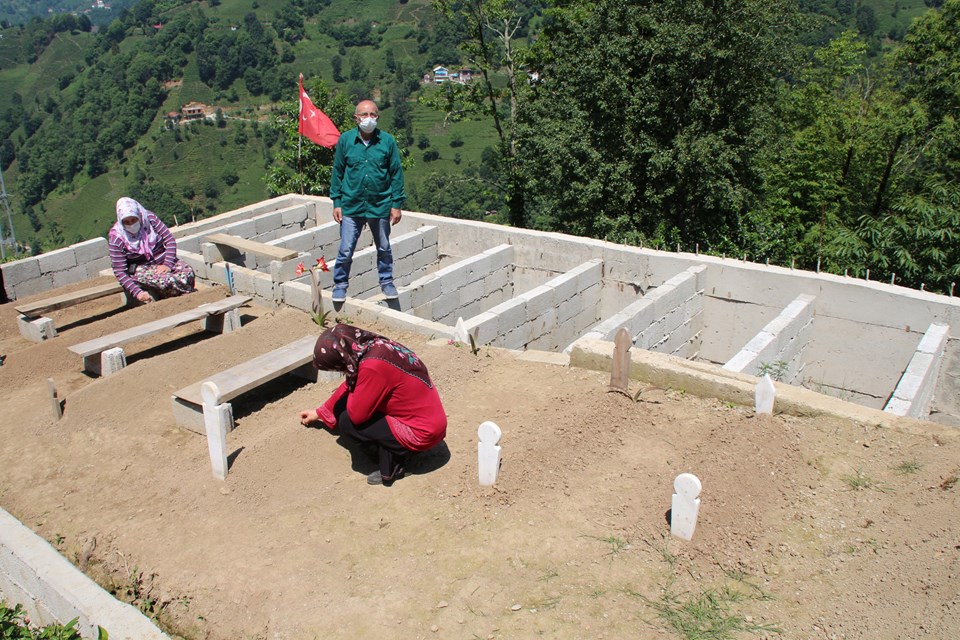 "WE ARE SEEKING PSYCHOLOGICAL TREATMENT WITH THE FAMILY"
Ayşe Genç (49), who buried her son, husband, older brother, sisters, nephew and sister-in-law, said, "I lost my child at the age of 25, it is the biggest pain. We buried 8 people who were easy to say in 6 months. We sleep in fear that something will happen to someone. Is there something in our genetics? Why are we so affected? I got vaccinated yesterday. We are receiving psychiatric treatment as a family. Even my 12-year-old son is taking drugs, now our psychology is broken."
"THAT WAS THE VACCINE THAT SAVED ME"
Ali Genç, who lost his 3 brothers, nephew, brother-in-law and his son and 2 sister-in-laws, said, "I had a stroke before because I was working at the hospital. I stayed with my brother Ahmet, who died last 18 days. "We always live in anxiety, we are afraid that we will get the disease again. The cemetery we prepared before was not enough, now we have prepared new cemeteries. We want our government to investigate our genetics," he said.
Download the NTV application, be informed about the developments

HUMANIC ROBOT FOR COVID-19 PATIENTS