Synthetic food dyes used in cakes, which are prepared in different colors for birthdays and special occasions and brightly decorated with family photographs and animated film characters, have revealed harm to health.
It was stated that the excessive use of colorants obtained by chemical synthesis in food dyes that can be easily purchased in bazaars, markets and markets causes asthma and allergies in those with weak immunity and hyperactivity disorder in children.
" HYPERACTIVITY DISORDER, ASTHMA, ALLERGY, CANCER "
Ali Manavoğlu, Head of the Chamber of Food Engineers Antalya Branch, mentioned that food dyes have recently become a product that children and adults consume, either knowingly or unknowingly. Mentioning that food dyes, which are mentioned as colorants and additives in the regulation, are used in making cake, ice cream and soft drinks, Manavoğlu said, "Food dyes can be divided into two as natural and synthetic. Natural food dyes are obtained by taking the color pigments of vegetable or animal products. In addition, synthetic produced using chemical products. There are food dyes The negative effects of natural food dyes on human health have not been detected much. Synthetic food dyes have proved to have effects such as hyperactivity disorder especially in children, skin shedding in people who are not immune, asthma, cancer, many food dyes knowing or unknowingly by the consumer. he spoke.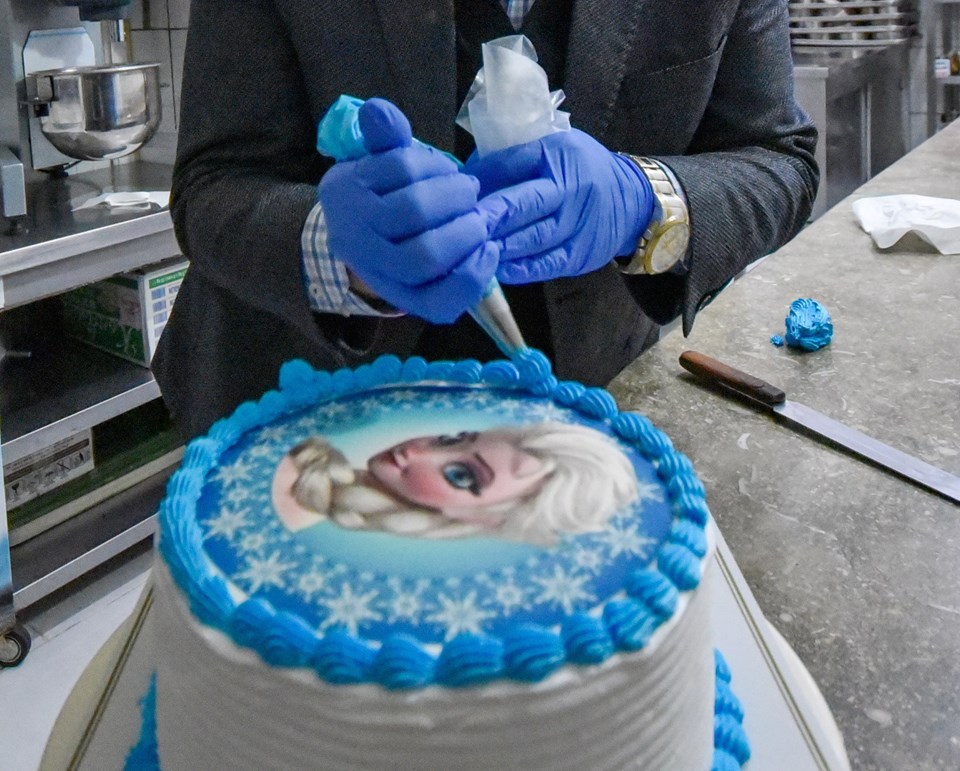 PICTURE PRINT ON THE PASTE, ATTENTION TO THE FILM CHARACTER DECORATION
Emphasizing that the food coloring used in cake decoration, which is preferred in birthday celebrations, should be organic, Manavoğlu said:
"Especially when you make a birthday cake for your child, the decorations or a picture print he likes are created on the cake. What should be considered here is whether the food dye used on sugar paste is natural or synthetic. If it is natural, there is not much problem. The World Health Organization sets a limit in the use of synthetic food dyes. Consumption of more than a certain amount will adversely affect human health.If it is not known that synthetic or natural food dyes are used in the product, we can definitely consume the cake inside by peeling off the sugar paste or the painted part of that product. . It has severe allergic effects on children. "
" IT IS USED IN CAKE, ICE CREAM, SOFT DRINKS "
Emphasizing that the consumer should be conscious, Manavoğlu noted that the operators should definitely be asked why the purchased product is made and what type of food coloring is used. Suggesting to read the contents of labeled, packaged products, Manavoğlu stated that food coloring is used extensively in the production of ice cream, bakery products, and soft drinks. Manavoğlu called for frequent inspections of the manufacturing sites of these products by the relevant institutions, examination of the limit of food dyes used, and imposition of necessary sanctions in case of violations.
" THERE IS A RATIO IN THE USE OF FOOD COLOR "
Kerim Üre, chairman of the Antalya Chamber of Pastry Merchants and Craftsmen, said that patisseries prefer to use organic food coloring in making wet cake. Stating that they never use synthetic food dyes, Urea said, "We also use oil-based natural food dye, which is not harmful to health, on painting papers. Our customers can consume it with peace of mind. We print on the cake using the official natural food coloring that our customers want. Food dye used at these limits, declared by engineers, does not adversely affect health. The unconscious overuse of food coloring by pastry masters may be harmful. Citizens who want to buy cake should prefer patisseries. The cake is bought from the patisserie. he spoke.
" IT IS CHEAPER AND OVER COLOR PREFERENCE "
Bakery operator Ali Danış also gave information about the preparation of the wet cake colored using food coloring. Danış, who mentioned that if food coloring is used excessively in coloring and decoration process, leaves color on the tongue and bad taste on the palate after eating wet cake, Danış called on those who would buy the cake to shop from trusted patisseries. Danış pointed out that unlicensed businesses that produce pastry at low cost do not comply with the hygiene rules, and that synthetic food dyes are preferred because they are cheap and give more color. Danış stated that his customers have frequently asked questions about food dyes used in making wet cakes. Mentioning that organic food dyes are not harmful, Danış said that the amount of use of food dyes containing chemical products should be paid attention to. Stating that the use of excessive food coloring has negative effects on the taste of the cake and on human health, Danış noted that wet cakes that are prepared at home and offered for sale on the internet should not be preferred. Danış said that the control of hygiene rules and product quality cannot be made in the production of these pastes.