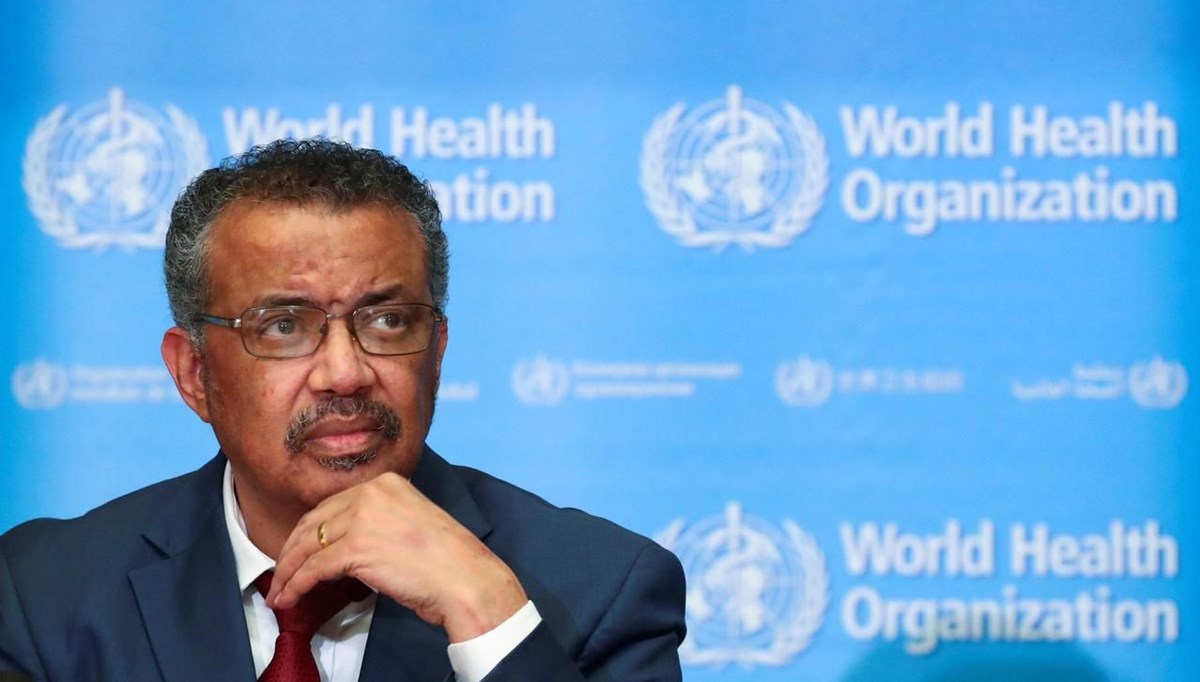 WHO Director-General Ghebreyesus said that 2021 will be "much more deadly" in terms of the epidemic than 2020.
The World Health Organization (WHO) stated that the year 2021 will be "much more deadly" due to the Covid-19 disease caused by the corona virus, which emerged in China in late 2019 and turned into an epidemic by spreading all over the world in 2020.
"We believe that the second year of this outbreak will be much more deadly than the first," said WHO Director-General Tedros Adhanom Ghebreyesus on Friday. According to the most up-to-date data of WHO, more than 3 million 339 thousand people died due to Covid-19 worldwide.
Stating that the second wave of the epidemic in India was "seriously worrying", Ghebreyesus stated that "alarmingly new cases, hospitalizations and deaths" were recorded in many states of India. Ghebreyesus stated that as WHO, they sent an oxygen cylinder to India, tents, masks and medical equipment for field hospitals.
According to WHO data, while the number of people who have caught Covid-19 in India so far has exceeded 24 million, at least 262 thousand people have died from this disease. According to data on Friday, the number of people who died from the corona virus in the last 24 hours was announced as more than 4 thousand. The number of deaths in India has been over 4 thousand for the last 3 days in a row.
Adding that the emergency situation is not only valid for India, Ghebreyesus said that countries including Nepal, Sri Lanka, Vietnam, Cambodia, Thailand and Egypt are also struggling with high number of cases and hospitalizations. The WHO Director-General also said that cases are high in continental America, and stated that 40 percent of corona virus deaths were recorded in North, Central and South America over the past week.
CALLING FROM WHO TO DONATE VACCINES TO COVAX
WHO Director-General Ghebreyesus also called on countries planning to vaccinate children, asking them to donate vaccinations to children under the COVAX program. "I understand why some countries want to vaccinate their children and adolescents, but now I want them to rethink this and instead donate the vaccines to COVAX," Ghebreyesus said at the meeting held online.
WHO demands that other countries take France and Sweden as an example in this regard. France and Sweden donated vaccines to the COVAX program after vaccinating their priority population. The USA and Canada are among the countries that have been allowed to vaccinate adolescents in recent weeks.
The COVAX program, a joint initiative of WHO and the Global Alliance of Vaccines and Immunity (Gavi), aims to guarantee all countries access to the Covid-19 vaccine in an equitable manner. The COVAX program, which has delivered 60 million doses of Covid-19 vaccine to countries in need so far, has difficulties in meeting the vaccine need, especially in poor countries, due to the country's refusal to allow the export of AstraZeneca vaccines due to the new wave in India.
According to WHO data, 1 billion 26 million doses of vaccine have been made worldwide so far.