According to the BBC's report, in May last year, the one-year-old son of a Brazilian woman named Jessica Ricarte died two months after showing Covid-19 symptoms.
Ricarte took his son, Lucas, who was exhausted and difficulty breathing after his fever, to the hospital. However, the doctor assured the mother of the child whose oxygen level fell below 86 percent that Covid-19 is rare in children and sent it home with some antibiotics.
Ricarte, who lives in Tamboril in the state of Ceará in the northeast of Brazil, said that although some symptoms disappeared after 10 days of antibiotic treatment, the baby's fatigue continued. On June 3, Lucas vomited repeatedly after lunch, and Ricarte took him back to the hospital. Lucas, who tested positive for Covid-19, was transferred to a pediatric intensive care unit in Sobral, which is more than two hours away.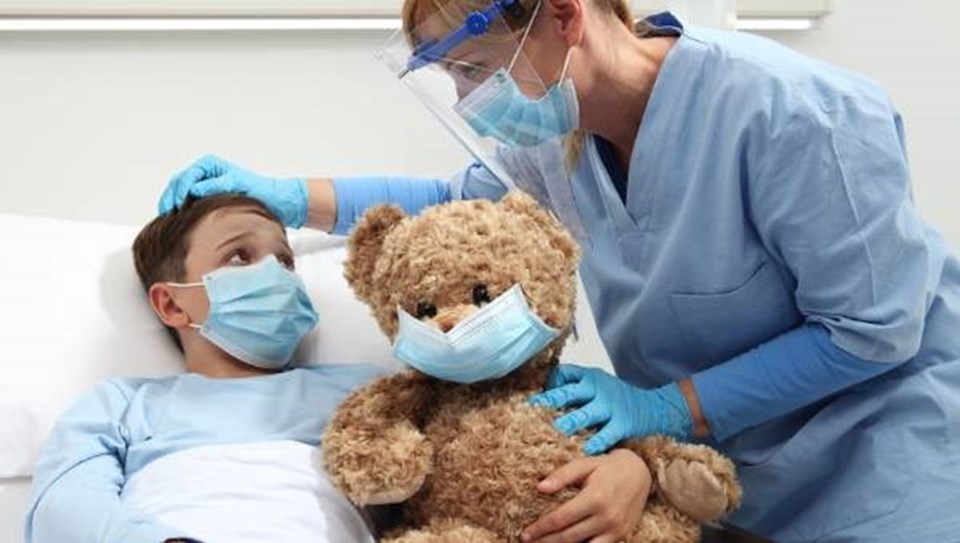 MIS-C DIAGNOSIS
Next, Lucas was diagnosed with Multisystem Inflammatory Syndrome (MIS-C). A new study published in The Lancet showed that multisystem inflammatory syndrome (MIS-C) in children is a newly identified and serious health condition associated with Covid-19. Although the syndrome, which typically occurs 2-6 weeks after being infected with the corona virus, is rare in children and adolescents, it causes severe inflammation in their bodies. The syndrome, which emerges as an extreme immune response to the corona virus, affects many organs, including the heart and vessels, brain and lungs.
LOSE HIS LIFE AFTER FELCING
However, after Lucas was diagnosed with MIS-C, he was intubated and suffered a heart attack in the intensive care unit. The doctor treating the boy said he was surprised by the seriousness of his condition, as there were no risk factors for comorbidity or overweight. Computed tomography showed that Lucas suffered a stroke and later died after a sudden drop in heart rate and oxygen level.
IT IS NOT RIGHT THAT COVID-19 IS NOT A RISK FOR CHILDREN
According to experts, a large number of Covid-19 cases in Brazil have resulted in an increase in infection among infants and young children. Official data from Brazil show that Covid-19 killed at least 852 children by the age of nine, while leading epidemiologist Dr. Fatima Marinho conducted a study that estimated that the virus killed 2,60 children under the age of nine and 1,302 babies.
Marinho said he saw more MIS-C cases in the country than ever before, stressing that there was a misconception that children were at zero risk for Covid-19.
THE "BRAIN FOG" EFFECT IN THE OUTBREAK
Download the NTV application, be informed about the developments