Kayseri was among the provinces on the rise in the map regarding the case rates announced by the Ministry of Health. According to the 15-21 February table published last Monday, the number of cases seen in 100 thousand people in Kayseri increased from 56.71 to 74.08. The increase in the number of cases in the city caused anxiety.
Thereupon, Governor Şehmus Günaydın gave an order to increase the inspections. Governor Günaydın, who participated in the inspections of the teams within the scope of corona virus measures in the city center, warned the citizens to obey the rules.
"IT IS NOT POSSIBLE TO WEIGHTEN ACCORDING TO THIS TABLE"
Governor Günaydın said, "Our Ministry of Health started to provide information about the number of cases per 100 thousand people in our provinces every Monday. Last week, the number of cases in Kayseri decreased 56.71 people per 100 thousand people, unfortunately this rate has increased according to the last figure. We 74- We have to reduce the rate that rises to 75's. If some restrictions will be lifted with the measures to be taken locally in the future, we have to ensure a decrease in the number of cases. It is not possible to reduce the restrictions without achieving this decrease. Here we have a task. We will work together with our citizens. said.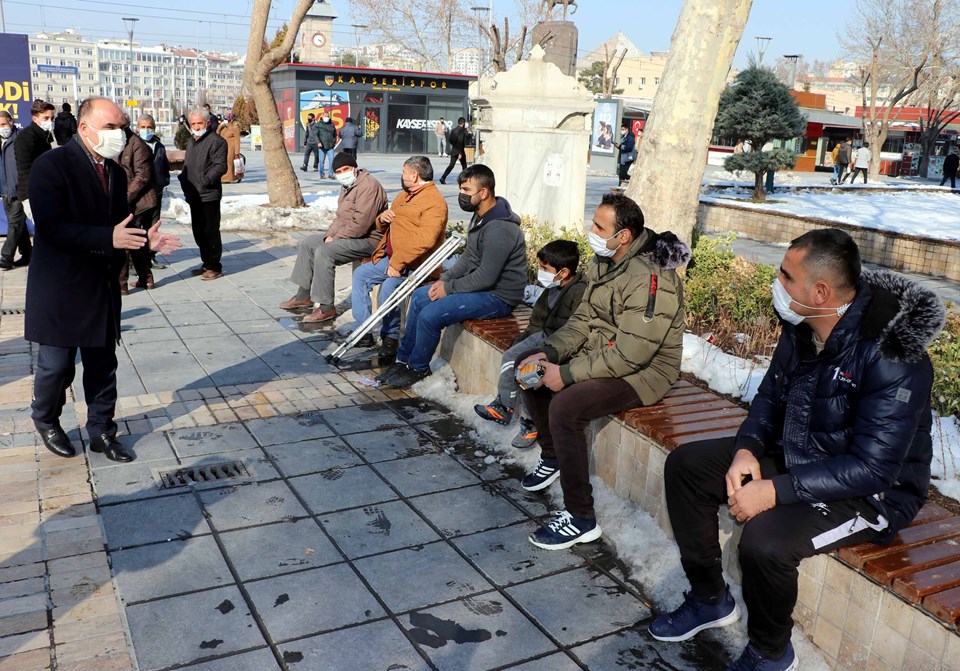 "I GAVE INSTRUCTIONS FOR INCREASING INSPECTIONS"
Noting that Kayseri has drawn a successful chart in the past regarding the decrease in the number of cases, Günaydın said, "We have achieved this before as Kayseri. Hopefully, if we reduce the number of cases again within 15 days, then we will discuss with our relevant institutions in which areas we will reduce the restrictions. "There is no such possibility. We will do the evaluations again in the next 5-6 days. I gave instructions to increase my audits. It is important to increase the audits, but most importantly we will obey the rules."
"THE BIGGEST REASON OF RELATIVE VISITS"
Stating that the biggest reason for the increase in the cases is the visits of spouses, friends and relatives, Governor Günaydın said:
"When we look at the work done by the filming teams, unfortunately we see this picture. We still have troubles regarding condolences. One of our neighborhoods in Yeşilhisar has been quarantined; the reason is for condolence visits. A part of a neighborhood in Tomarza has been quarantined. This is not our choice but a necessity. If we want to pass, we need to comply with the precautions. Our citizens should show sensitivity on the weekends when there is a curfew. If we throw ourselves on the streets for different reasons and go out on the streets with false documents, we will bear the consequences of this. We have both administrative and judicial sanctions if the rules are not followed. It is our duty to stay at home on the weekend, and it is not right to go out on the streets with various excuses. "
Download the NTV application, stay up to date

WARNING FROM EXPERTS: BLACK SEA GIVES ALARM