The World Health Organization (WHO) expert delegation, who went to Wuhan, China, which is known as the starting point of the epidemic, to determine the source of Covid-19, completed their examinations and made statements.
In a statement made by the team led by the World Health Organization, which investigated the origins of Covid-19, he said that the research revealed new information, but did not significantly change the picture of the outbreak.
World Health Organization virus expert Peter Ben Embarek said that the studies to determine the origin of the corona virus did not point to any animal, and the findings were not detected in Wuhan, China before December 2019.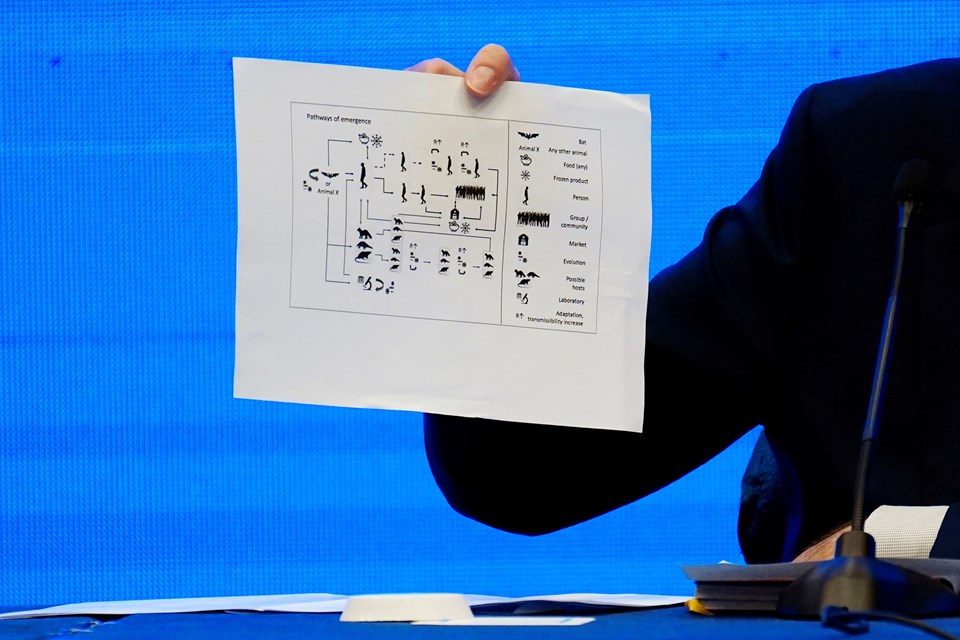 Stating that the virus may initially be in bats and pangolins, WHO officials stated that it may also have spread from felines and canids.
ANNOUNCED TO BE SEEN IN WUHAN FOR THE FIRST TIME
The world was first informed of the Covid-19 outbreak when it reported to WHO that "mysterious respiratory disease of unknown origin" emerged in Wuhan city of Hubey province on December 31, 2019.
The disease was first seen in people who visited the seafood food market in Wuhan, and the first patient was admitted to the hospital on 17 November with the complaint of "respiratory illness" whose cause was unknown.
It was understood that the disease that caused lung inflammation was caused by a previously unknown type of Corona virus, which is predicted to be a mutated version of a beta Corona virus found in bats.
THEY ARRIVED TO WUHAN ON JANUARY 14
The WHO delegation made observations at Hubey China and Western Medicine Integrated Regional Hospital and Wuhan Jinyintan Hospital in field studies that it started to investigate the origin of the virus.
The WHO delegation first went to China at the beginning of January, but had to return after the Beijing administration warned that valid visas were not obtained.
Later, a delegation of experts and researchers from the USA, Australia, Germany, Japan, England, Russia, Netherlands, Qatar and Vietnam arrived in the city on January 14 by private plane.