Yağmur, the eldest child of the Bingöl family living in Erzurum, started to receive treatment with the diagnosis of kidney failure in his infancy. Yağmur, who had to undergo dialysis since the age of 1.5, was taken to the hospital with the complaint of shortness of breath 2 months ago.
Doctors suspected that he had a clot (embolism) in his lung. However, since she was a dialysis patient, Yağmur could not have a medicated tomography. Doctors are also from Marmara University Pendik Training and Research Hospital, Department of Thoracic Surgery, one of the most experienced centers in Turkey in "pulmonary endarterectomy" surgeries performed to remove the clot. Dr. Bedrettin reached Yıldızeli.
BROUGHT FROM ERZURUM TO ISTANBUL
prof. Dr. Yıldızeli wanted Yağmur to be sent to Istanbul. The little girl was brought to Istanbul from Erzurum by ambulance.
Caught CORONA VIRUS WHILE PREPARING FOR SURGERY
It was understood that Yağmur's lungs had fatal clots that developed due to dialysis catheter. The little girl, who was urgently prepared for surgery, caught the corona virus while living with a time bomb in her lungs. Yağmur was taken to surgery after 20 days of treatment.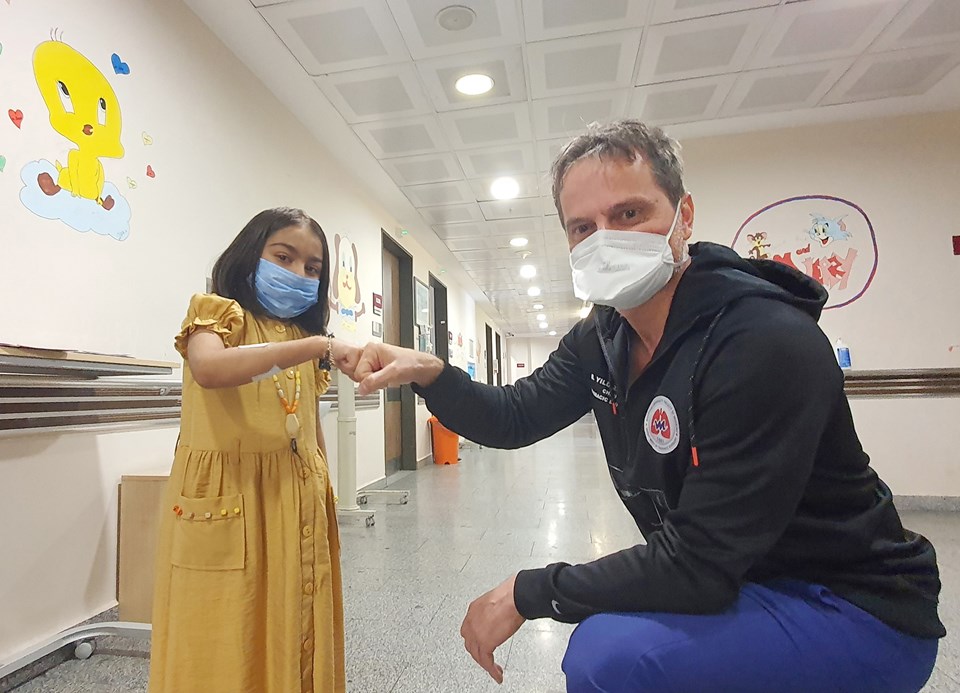 "HE HAS A CHANCE TO HAVE A KIDNEAL TRANSPLANT"
Prof. Dr. Bedrettin Yıldızeli said Yağmur will enter the literature as the smallest patient in Turkey who has undergone this operation.
Yıldızeli said, "Yagmur, 40 days ago, we were consulted by a phone call from Erzurum. It was said that he had kidney failure and that's why he was not filmed with drugs. We asked him to be transferred here by ambulance immediately. After doing the examinations here, we saw that he had a clot in his lungs and related insufficiency. Since he was a dialysis patient, he was on dialysis every other day. We made the necessary preparations for the surgery, but meanwhile it was understood that it was Covid-19. He was treated at the Pediatric Chest Diseases Covid-19 service for 20 days. Then we did the surgery quickly. We removed the clots in the lungs with the operation we call pulmonary endarterectomy. He will now return to his normal life. Since he was a dialysis patient, he had the chance to have a kidney transplant in the future. "
Stating that Yağmur is a very brave and fighter, Yıldızeli said, "At the same time, he is the smallest patient in Turkey who developed pulmonary tension due to pulmonary embolism and therefore underwent pulmonary endarectomy. One of two or three patients in the world. "We are a patient who will go into literature".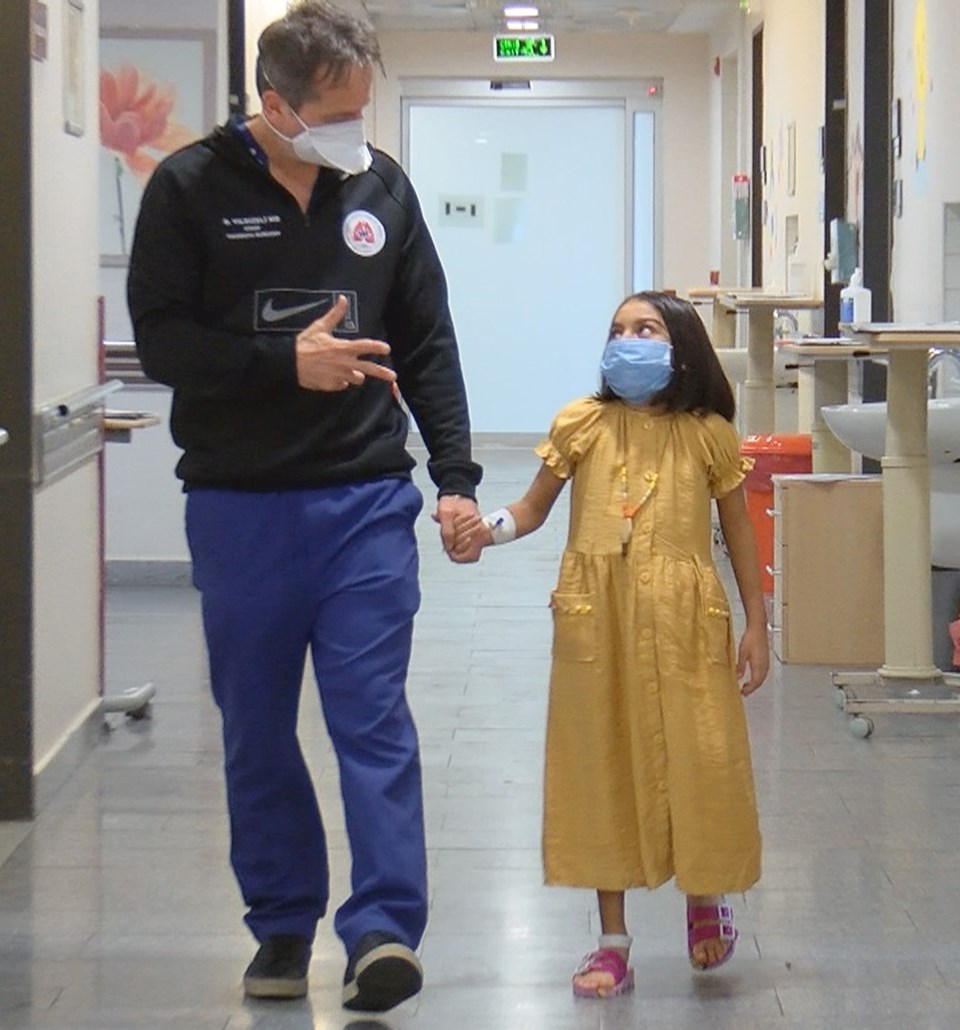 BODY TEMPERATURE REDUCED TO 20 DEGREES
Explaining that Yağmur's body temperature was reduced to 20 degrees for a certain period of time during his surgery, Prof. from Marmara University Pendik Training and Research Hospital Cardiovascular Surgery Department. Dr. Koray Ak, on the other hand, said, "As the thrombosis (blood clot) progressed to the pulmonary vessels from the right side of the heart where the catheter was located, it caused a picture that caused an increase in lung pressure, which we call chronic pulmonary hypertension in the lungs. Therefore, the indication for surgery emerged with the complaint of severe shortness of breath due to the increase in pressure in the pulmonary vessel. We opened Yagmur's rib cage and disabled the heart and lungs and connected it to the heart-lung machine during the surgery. We also reduced the body temperature to 20 degrees for a certain period of time and kept it at this temperature. "This is how we performed the surgery to remove the clot in the lungs."
"CORONA VIRUS HAS BEEN SLIGHTLY"
Pointing out that the coronavirus is very severe in those with chronic diseases, Assoc. Dr. Yasemin Gökdemir also said that it was a great chance for Yağmur to have survived the disease in normal service and without the need for oxygen, and gave the following information:
"Grain, a chronic dialysis patient since she was 1.5 years old. He actually came to our hospital to have surgery for a clot. Meanwhile, he had a pneumonia in his left lung. We treated him, as he was preparing for the operation, unfortunately it turned out to be positive. Fortunately, it turned out better than we expected. He did not need oxygen and we completed his treatment in the service. Two weeks later, when Covid-19 was negative, we gave our patient to surgery."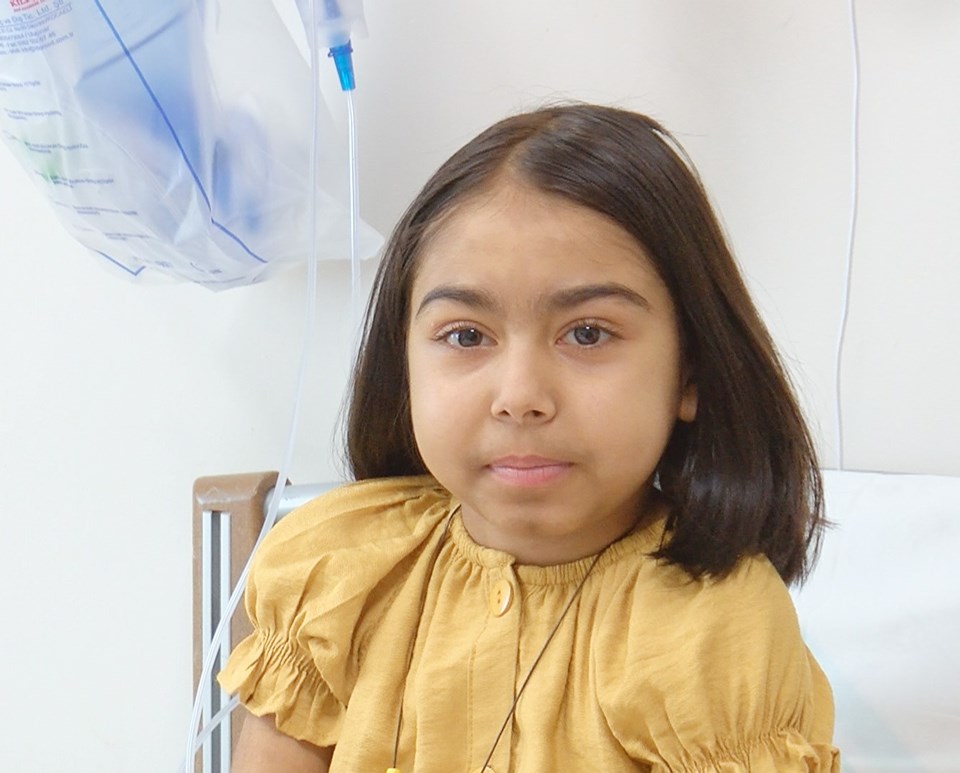 "I MISSED MY BROTHERS SO MUCH"
Saying that he has been sick since he was a baby, Yağmur said that he had no intention of giving up and expressed his feelings as follows:
"I had this disease when I was a baby. I was on dialysis every three days. Then the clot came out. They sent me here. I came here by ambulance. I also had the Corona virus. It was too difficult. I've been through a lot of surgeries. I have no intention of giving up. I'm going to school, I'm in the third grade. Now they have peritoneal dialysis home. I will have my dialysis at home now. I am very happy to be back home. I miss my brothers Hasan and Gamze so much, I miss my family so much."